"I haven't regretted my switch for a second."
Olen | Friday, December 9, 2022
Theo has been working at Aurubis Olen since 2013. After twenty years in construction, he started as a production operator in our Contirod department. Discover here what he appreciates in his job at Aurubis Olen!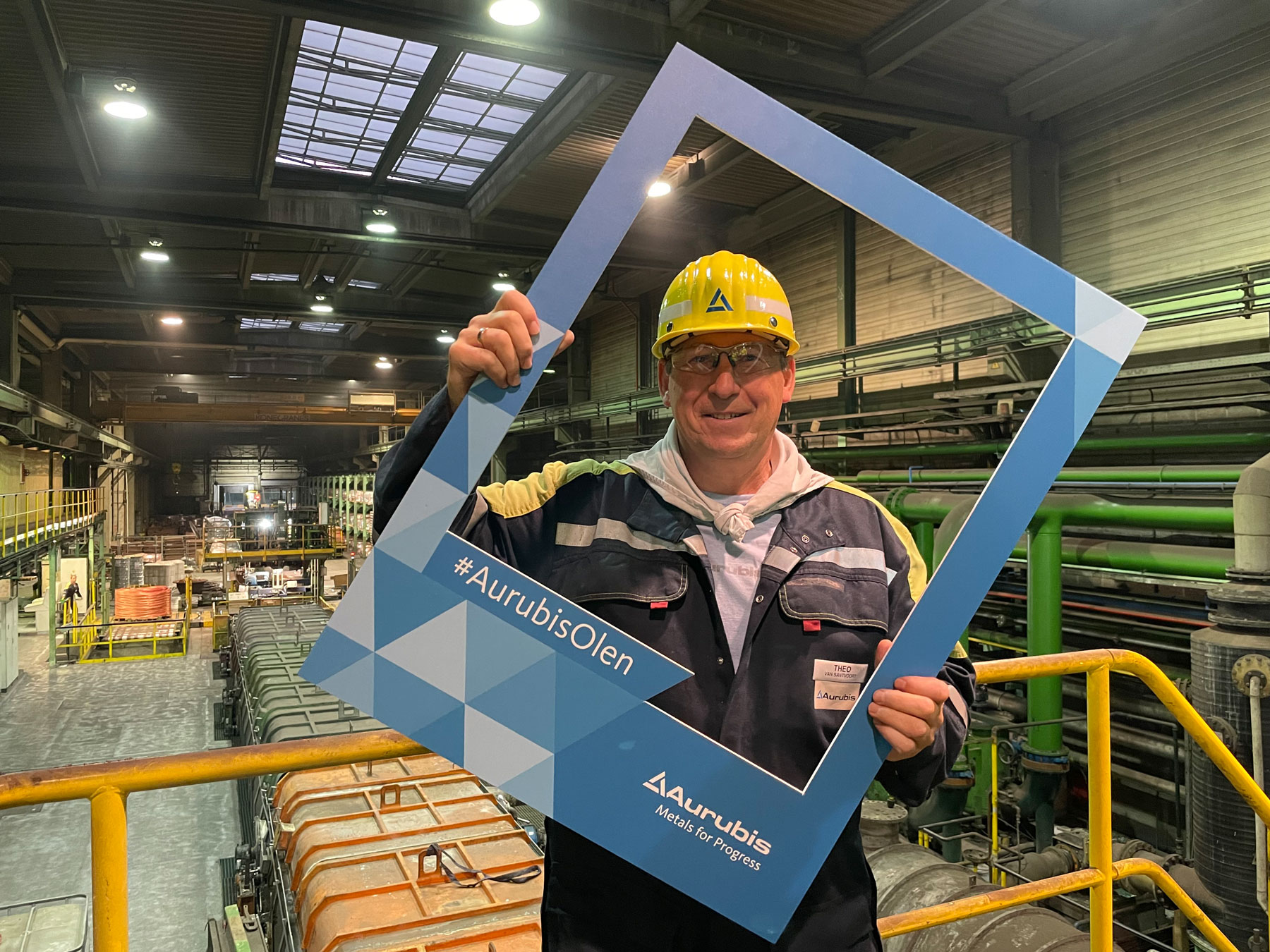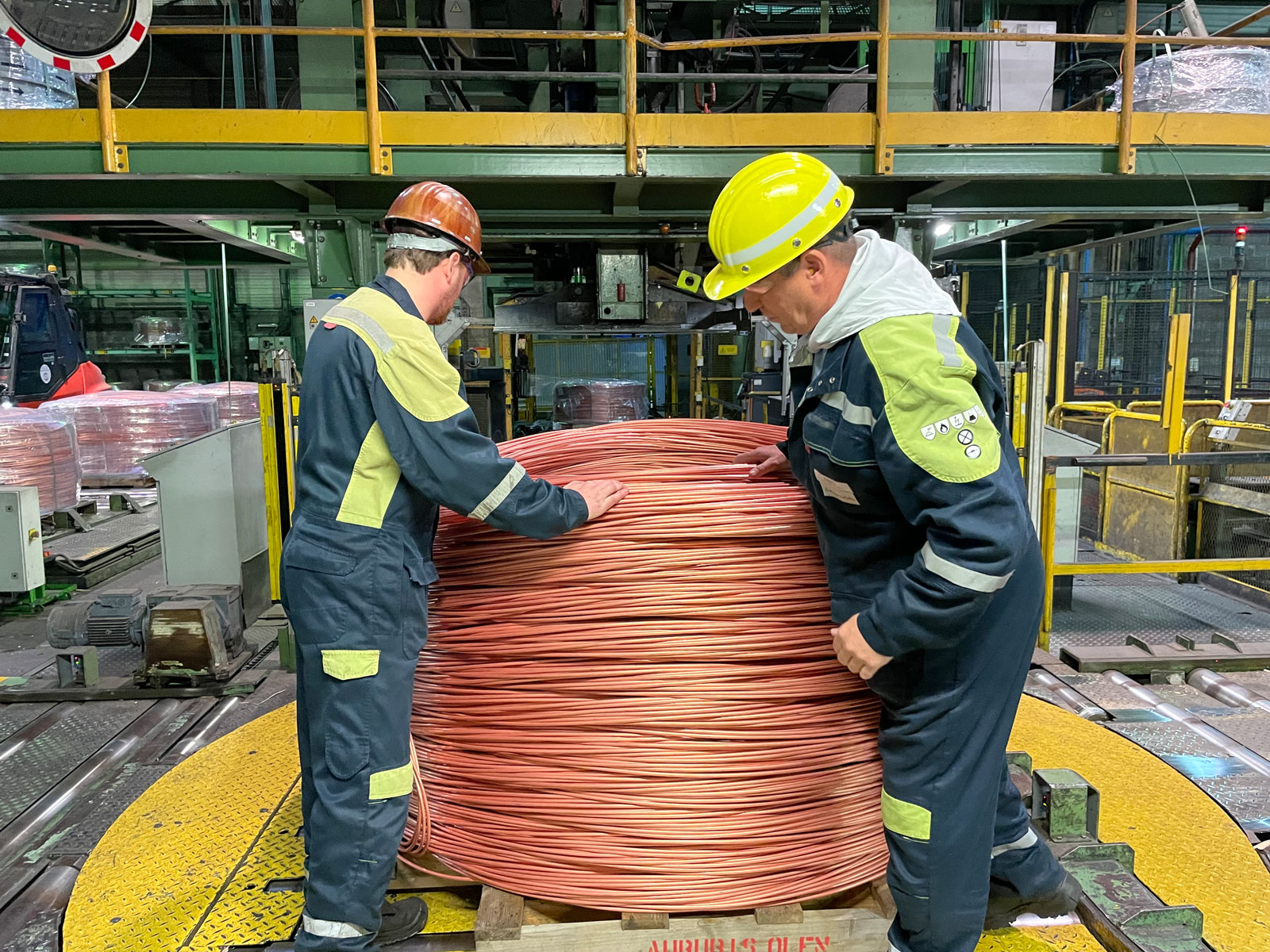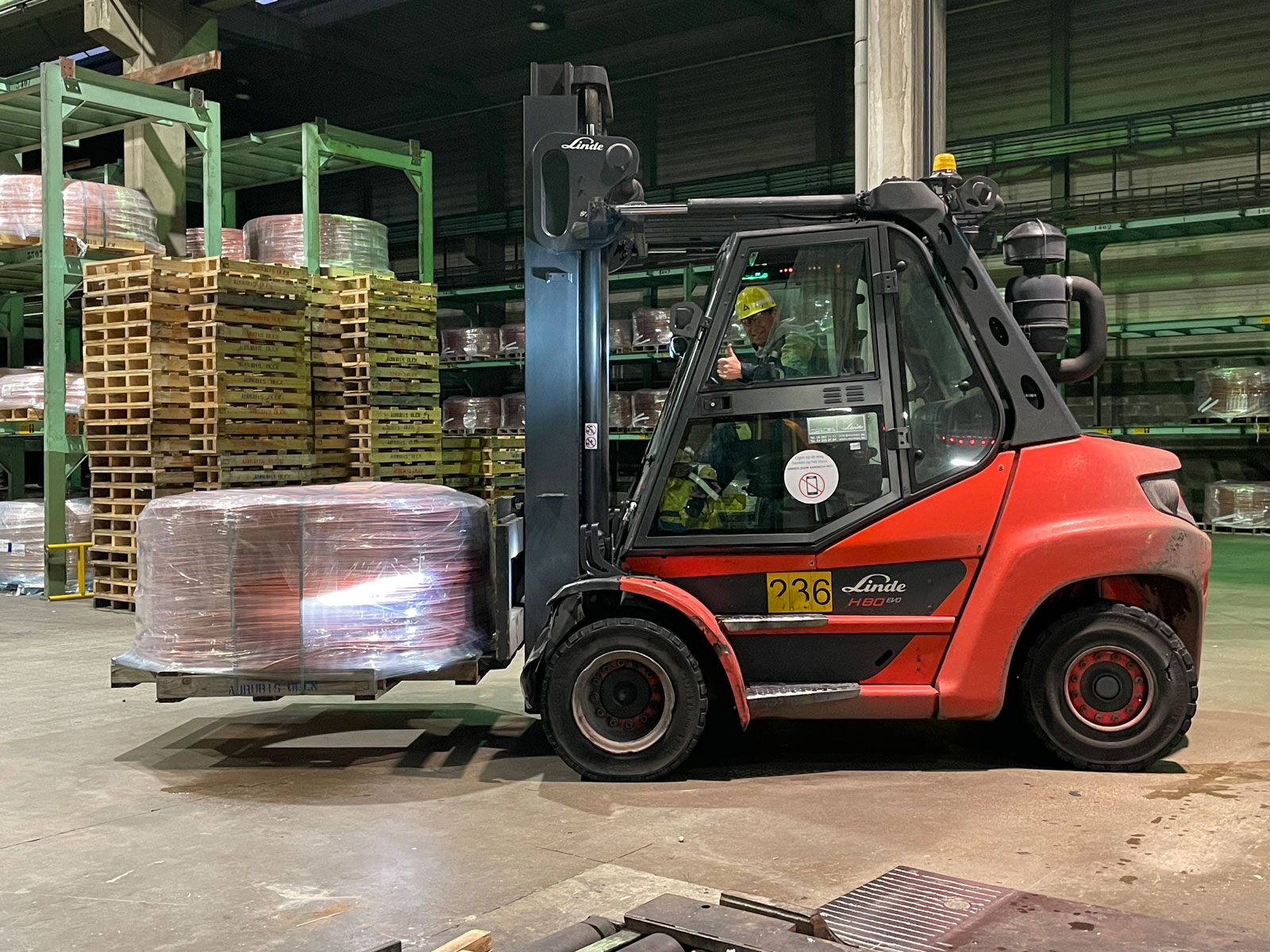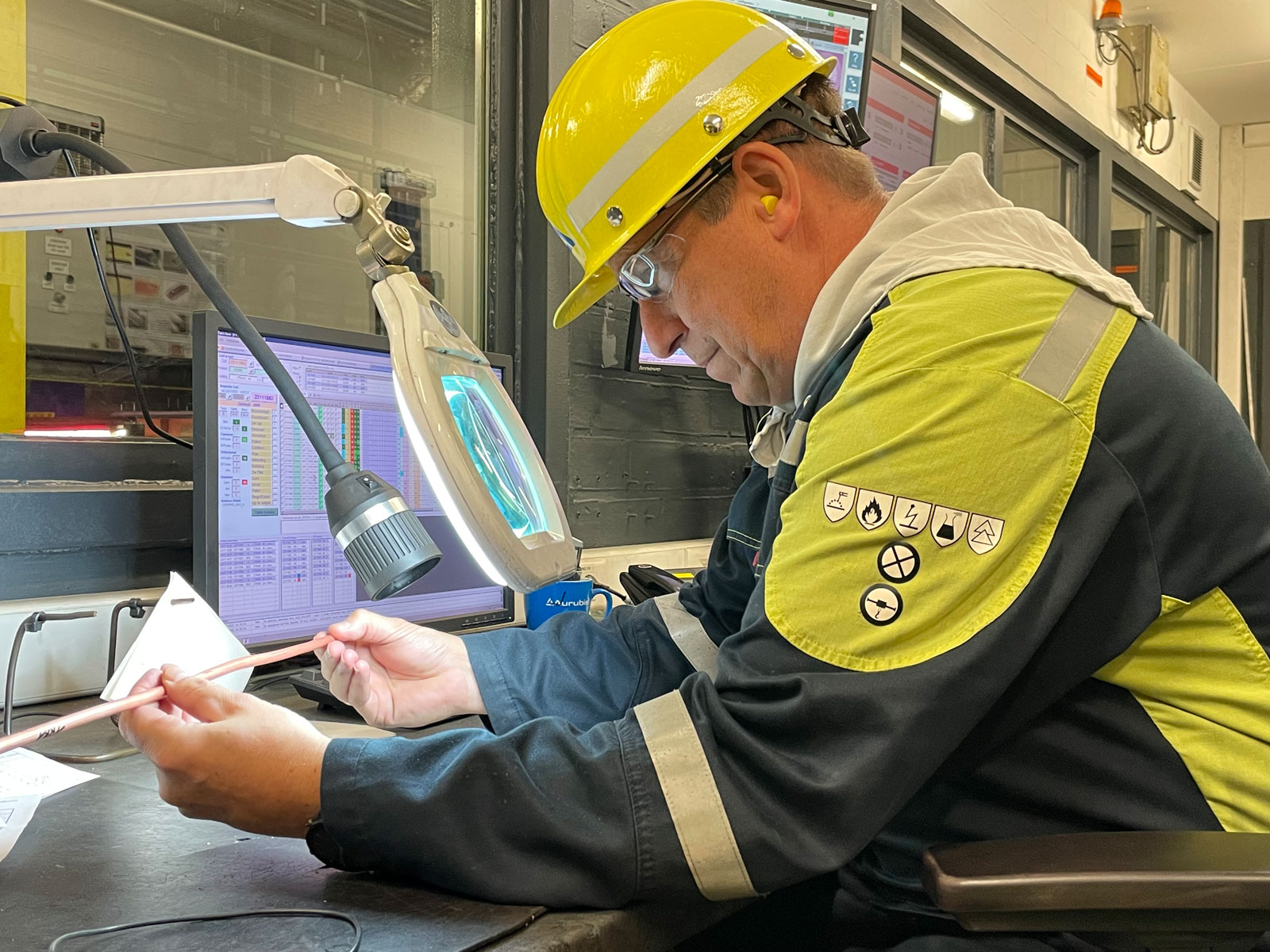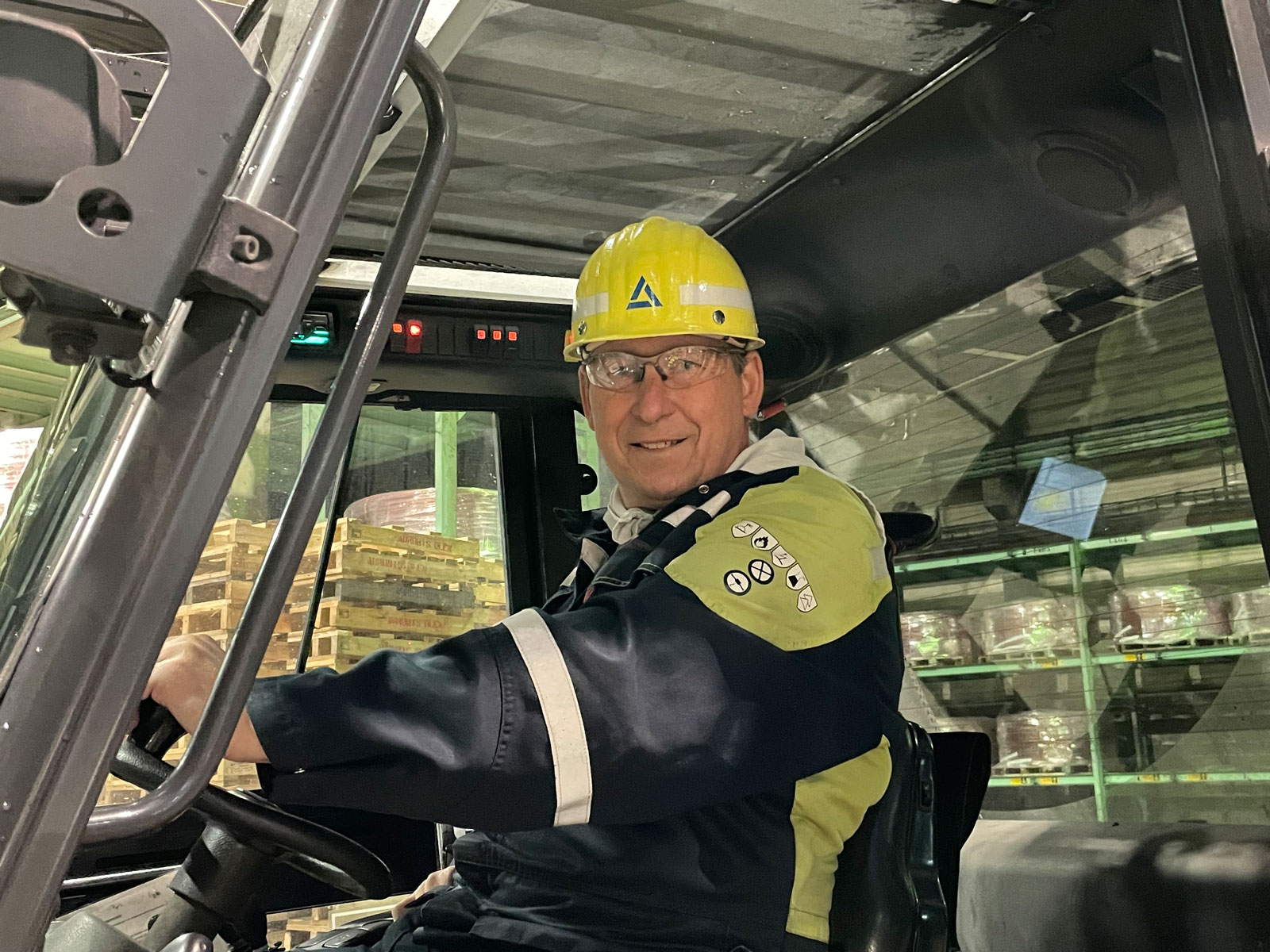 Theo Van Santvoort
51 years

Technical Operator at the Contirod production department

Works for Aurubis Olen since 2013
You work in the Contirod production department. What exactly do you make there?

In our department, we make 8 mm copper wire. That process is really fascinating. Copper goes into the furnace and is melted, afterwards it goes into a collecting furnace and then to the casting machine. Once it comes out of the casting machine, the wire goes to the rolling mill. And there it is gradually, in different diameters, made smaller and smaller. That's what we call rolling. Interesting fact: the wire goes at a speed of 120 kilometers per hour! Per minute, we produce as much as one ton of copper wire.

How did you get to know Aurubis?

I got to know Aurubis through a friend who works in internal logistics here. I worked in construction and spent many hours on the road. To Antwerp, Brussels and that started to bother me. I wanted a job close to home so I could have more time for my family. And I heard a lot of positive stories from my friend. That intrigued me and finally convinced me to take the plunge.
After a career in construction with fixed day shifts, how do you like working shifts?

Going from a fixed day to three shifts is an adjustment for your body, that's true. But a three-shift system has very clear advantages. You have a lot of free time, because if you work in the early shift, you still have a whole afternoon, and if you work the late shift, you have a morning off. When working at night, you get out of bed around 1 p.m. to 2 p.m. and so you have an afternoon as well. In my day job, I was away from home for many hours and barely saw my family. And of course also important: the shift premium is a nice monthly financial extra!

In 2023, you will have been with Aurubis Olen for 10 years. How do you look back on those years?

When I started at Aurubis, I was impressed. Before that I had worked in the construction industry for over 20 years so it was very different. Then I worked outside every day and in a small team. Now, almost ten years later, I haven't regretted it for a second. I'm still glad every day that I made the switch. I now have a job that I enjoy doing as well as being close to home, without long commutes. And you know: if you are happy at home, you enjoy coming to work. And if you are happy at work, you go home in a good mood. That effect intensifies on both fronts, and I can only be happy about that!

What is a strength of Aurubis as an employer?

There are very clear expectations and that does give me confidence. This is largely due to the training system within Aurubis Olen. By default, you start as a third operator and then perform basic tasks. Then you are trained as a second operator, with a broader range of tasks. And then you grow into a first operator. I have now been fully trained and it gives me peace of mind to know what is expected of me. Thanks to my experience at Contirod, I now know many details and can train young colleagues. I get a lot of satisfaction from the path I have taken within the company.
Why is it worth applying at Aurubis?

He who does not dare, does not win! I think it really is an opportunity to start working at Aurubis, so I would recommend anyone to apply. More so, I encouraged my own son to apply here. He graduated with a bachelor's degree in Electromechanics and started as an operator in production. Recently he applied internally for a job in tooling, a job more in line with his degree, and he got the job! This of course makes me proud as a father, but at the same time it shows that Aurubis is a company where you get a lot of opportunities and can grow.

How would you describe your colleagues?

Within our team there is a good team spirit. If there are issues somewhere, we support each other. You are not alone, that much is for sure. And I actually experienced that from day one. My boss, who has since retired, immediately reassured me, "We're going to do that together and we're going to support you, don't worry." And that is effectively the case. There is a lot of support within Aurubis Olen and within our team. The computer is sometimes more difficult for me and other colleagues help me, which is really very valuable. And that is mutual, because for me it is very important that the team can always count on me.

How is safety handled within Aurubis Olen?

Personally, I think safety starts with yourself. You have to know for yourself what is safe and what is not. You must come to work happy and healthy and you must also be able to go home safely. That also means calling each other to account for any unsafe behavior. Sometimes it can be tricky, for example, safety glasses that catch on and you would then want to take them off. In production you sometimes have to act quickly and something can always happen, and you have to be well aware of that. Management pays a lot of attention to this issue and safety is followed up very strictly.

How do you feel about working in a big company?

I am someone who likes to be up to date with the news and definitely feel involved in what is happening within the company. It's a big company but actually feels like a family business to me. There are a lot of opportunities, guidance and support. I find that very positive - you start here and are well surrounded, you are helped and given opportunities. Aurubis is a very strong company and very work-ready for the future. I also find that a great asset in these uncertain times.
Are you or do you know Theo's new colleague? Check out the vacancy for operator now & apply online quickly and easily!
Apply quickly and easily online.
We would be happy to receive you for tests and an introductory meeting. We look forward to seeing you soon!