"

My seven-year-old son says he wants to work at Aurubis later!

"
Olen | Friday, September 2, 2022
Els has been working at Aurubis Olen since the spring of 2012. As a warehouse worker, she checks, together with her colleagues, all incoming deliveries before they go to the internal customer. With 10 years of service, Els is celebrating her tin jubilee at Aurubis Olen. Congratulations, Els!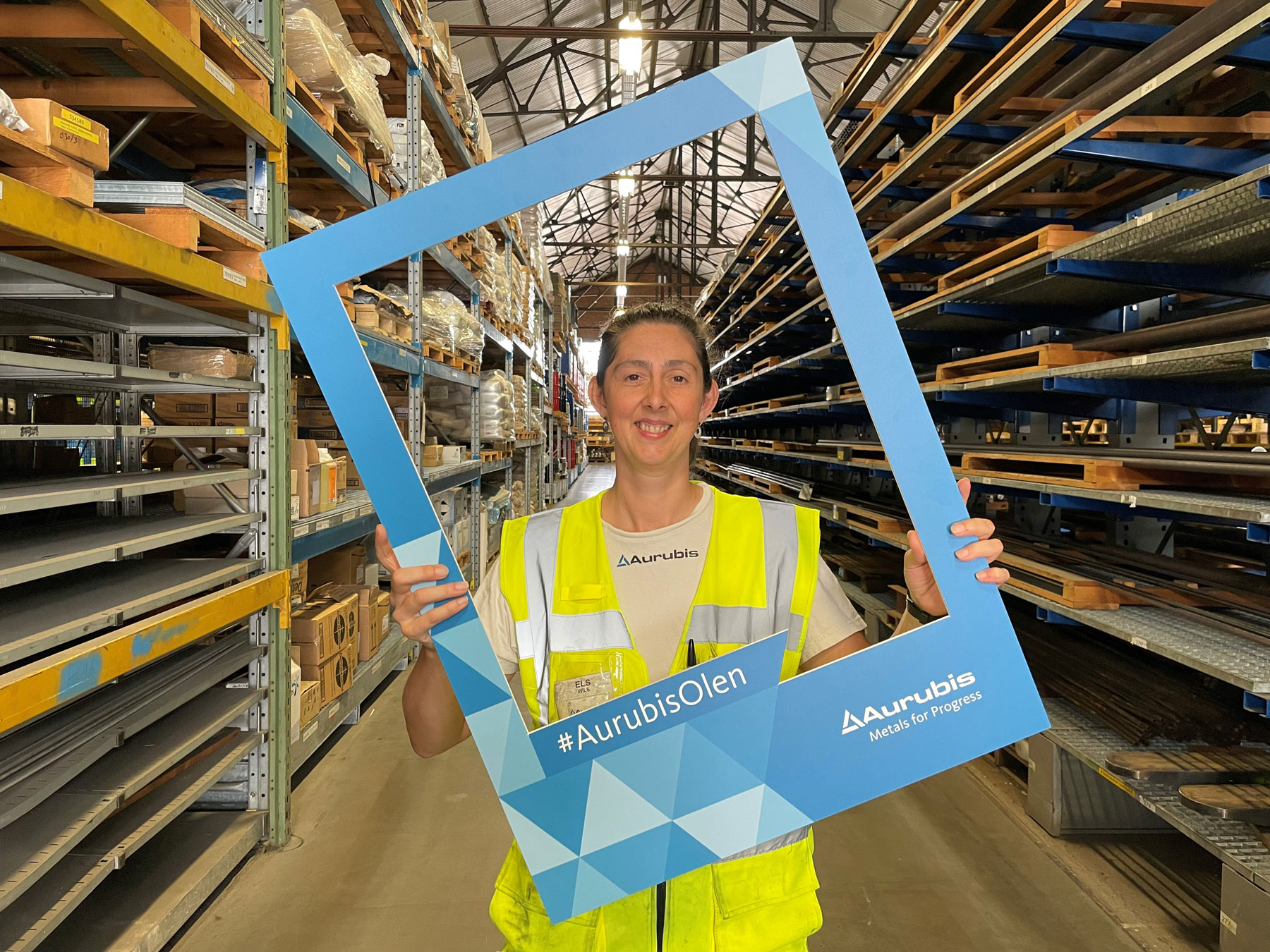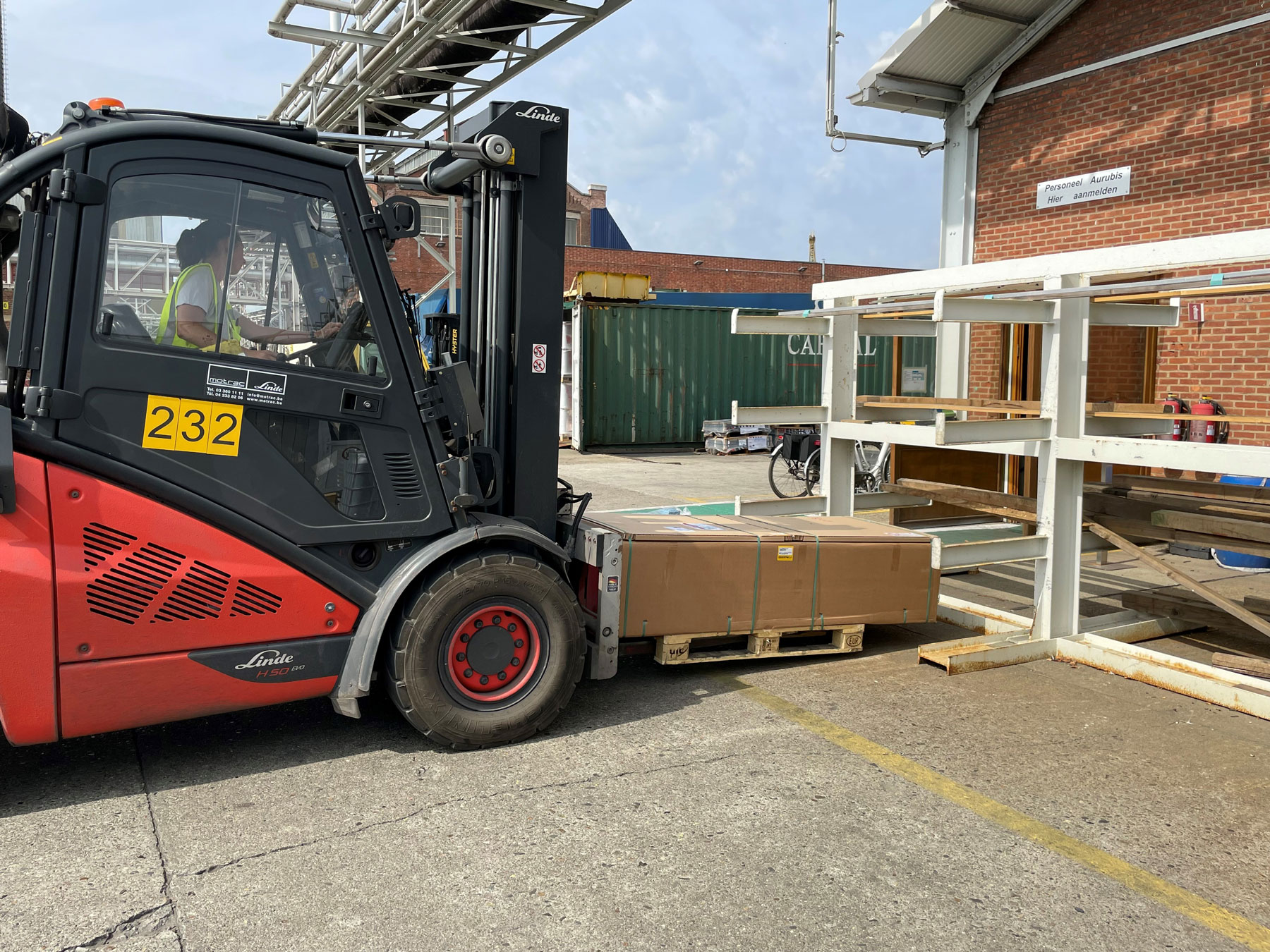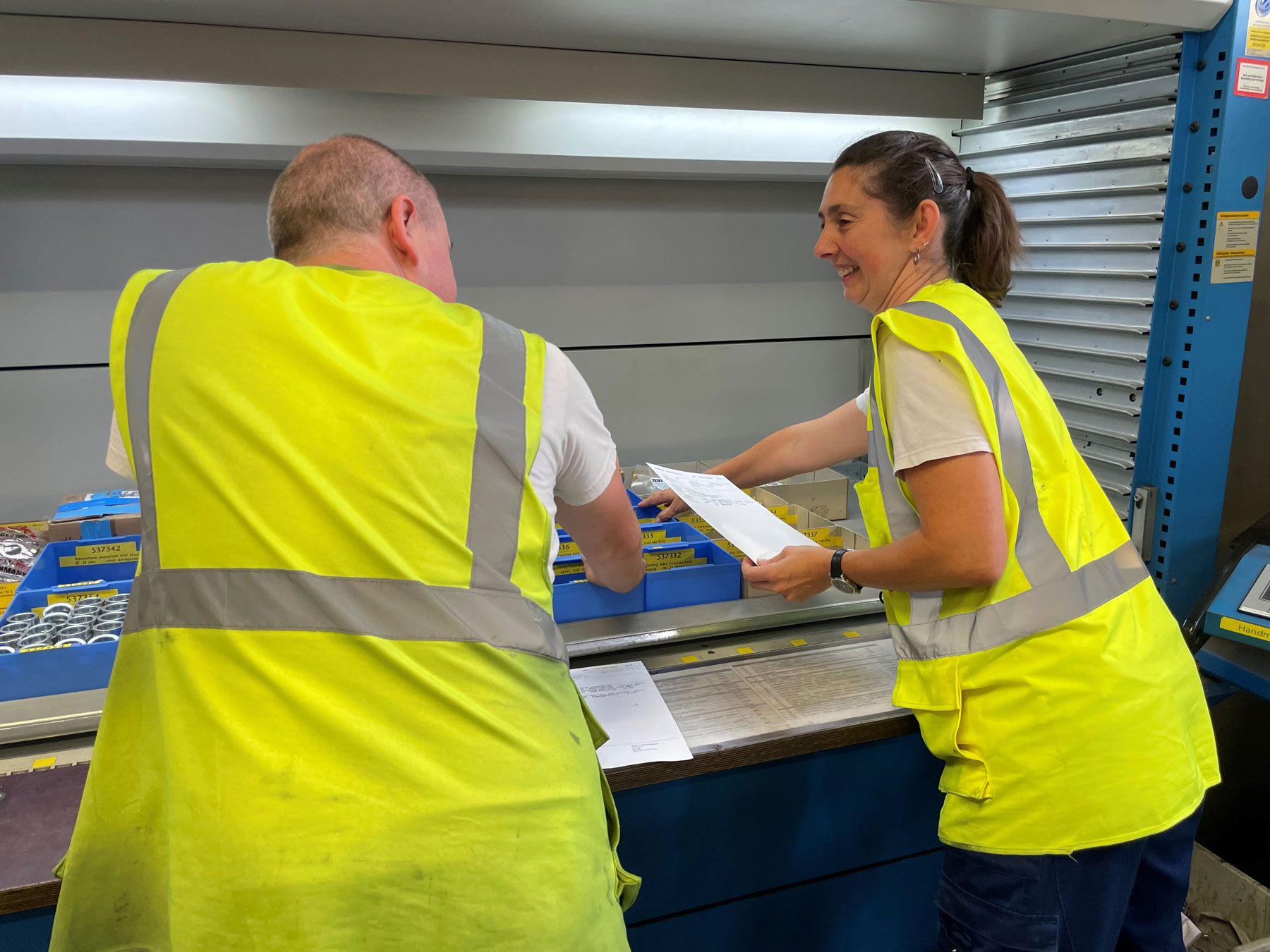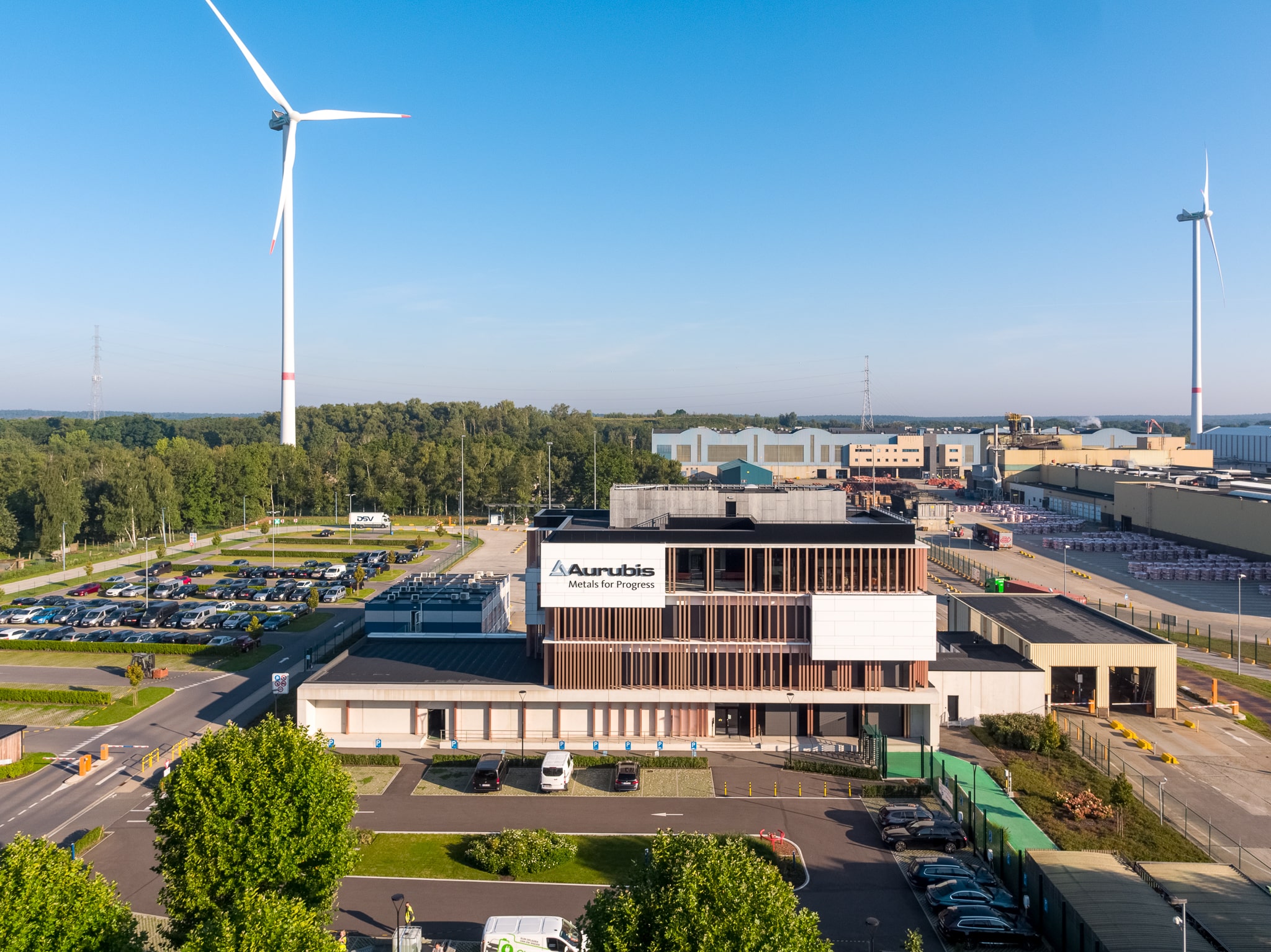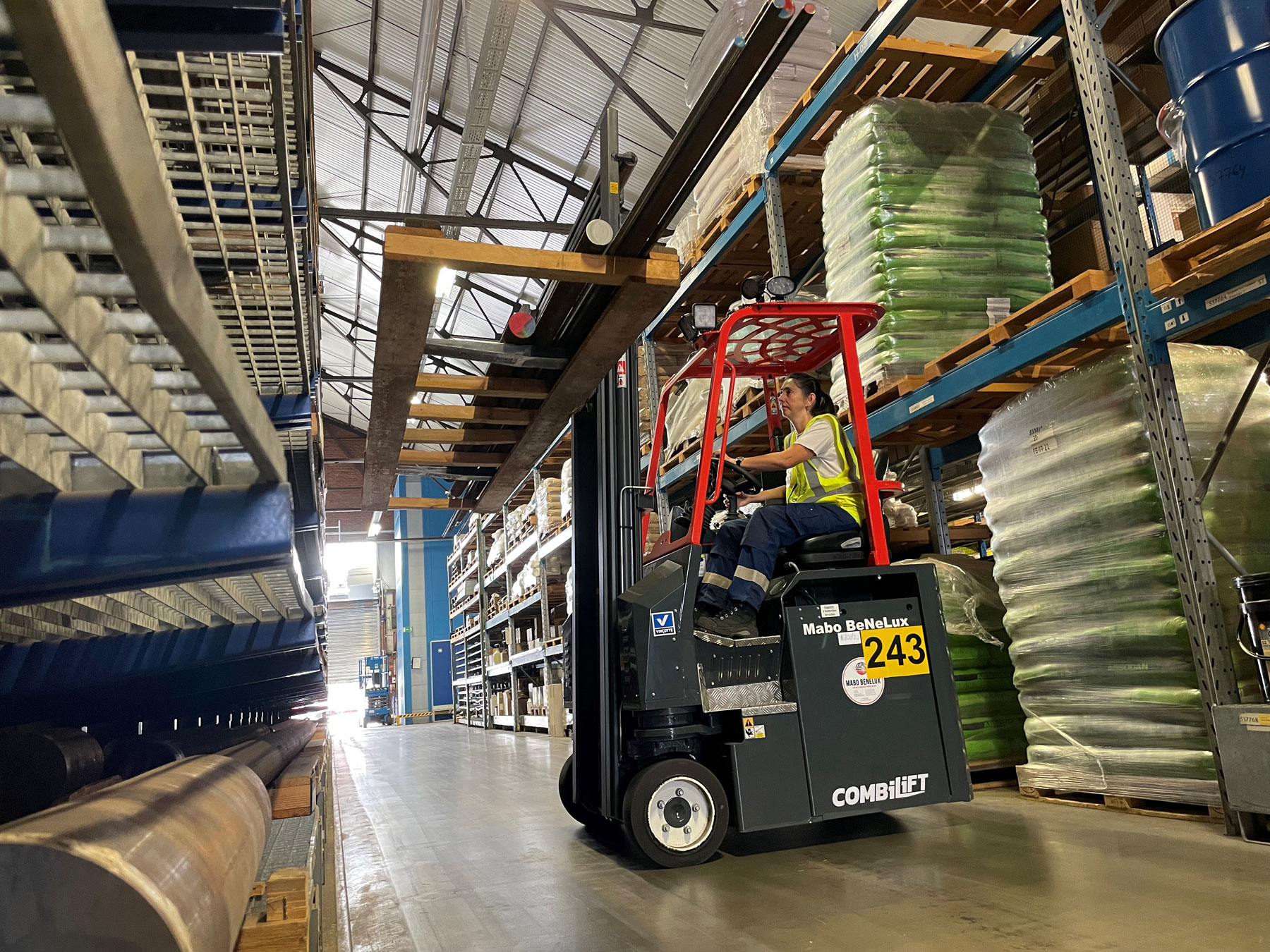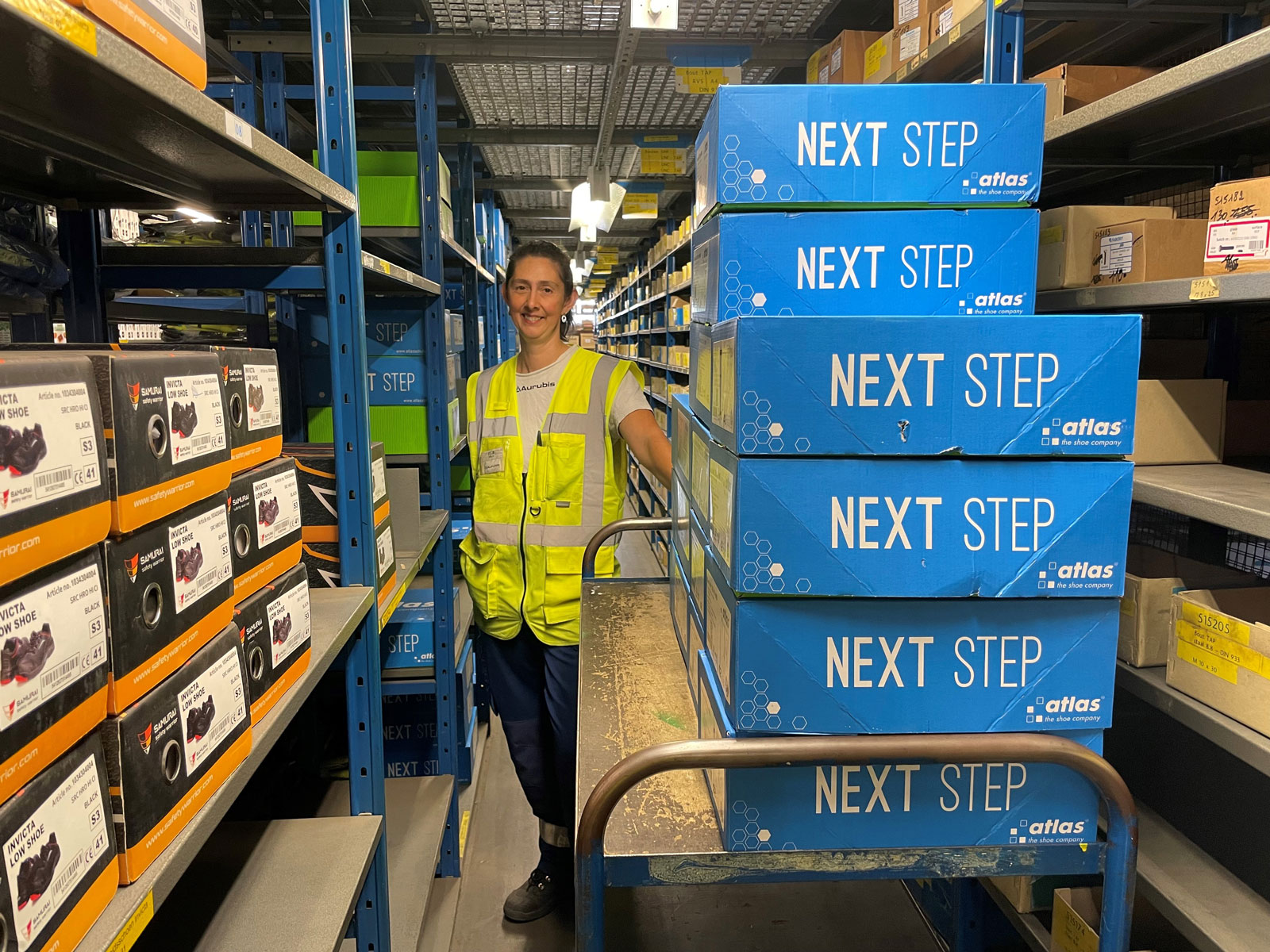 Els Wils
41 years
Warehouse Worker
Works for Aurubis Olen since 2012
How did your career at Aurubis start?
Right after school I started at General Motors in Antwerp. I studied clothing in school, but always knew I wanted to do something with car mechanics. And voilà, I worked there for thirteen years until it closed. Because I was born and raised in Olen, I applied for a job at Aurubis in Olen. That was close to home and so I could save a lot of time not having to be on the road to and from work. I passed the tests and ended up on a waiting list. About a year later I started at Bars & Profiles. That department was completely new at the time, so it has been really fascinating to be able to experience that from the start. And I was one of the first women in production here. I'm still proud of that. I've always worked in a men's world and know how to stand my ground. When I gave birth to my son, I consciously chose not to work three shifts anymore. I then applied internally for a warehouse job and got the job. I am still very happy about that to this day!
What does your work day look like?
I am on the fixed day so I work from 7:30am to 3:30pm. I am a single mom and really value that work schedule. In the morning, I drop my son off at 7am at the pre-keeping at school and come straight through to Aurubis. After work, I drive straight through to school to pick him up. That actually ties in perfectly, so that's great!
And no two working days are the same: here in the warehouse, we receive all deliveries for internal use. So that can be very small parts like bolts or relays, while a next delivery might contain office equipment or safety clothing. Secretly, I like the deliveries for our garage the most, because there's a link with car mechanics (laughs)!
A great passion for car mechanics and a job as a warehouse worker: can that be reconciled?
Absolutely! As a warehouse worker I drive the forklift truck, to unload trucks for example. In the warehouse we also have a reach truck. And we have a truck for the larger deliveries to the site. Aurubis provides free fruit for all colleagues, and we deliver that every Monday with the big truck in all departments.
To what extent is the Aurubis warehouse a typical warehouse?
It absolutely is not! Most people think of a warehouse as order picking and packages that are assembled and sent out. With us it is rather the opposite. We take in all deliveries and go and check each package for correctness and completeness. We check the system to see whether it is an order placed by an internal customer or a warehouse order with stock items. Then we arrange for delivery to the colleague or department that ordered it. And so we also have a lot of stock items. Colleagues can order items from that stock, such as a new pair of safety shoes. So then we do operate like a traditional warehouse, but only for "internal customers".
Why do you enjoy working at Aurubis?
I love working close to home. It simply is the best thing there is! It allows me to perfectly combine my family and work. There is also a lot of flexibility. If I were to start exceptionally later, then that is negotiable. And Aurubis pays a lot of attention to improvement and ergonomics. For instance, we will soon have a stacker. I'm very enthusiastic because I love anything with an engine. But most of all, it ensures that we have to lift less and can spare our backs. I had suggested this to my supervisor and we then tested a stacker from another department for a while. Our colleagues were soon convinced of the benefits. It's very nice that you can introduce improvement projects and that they are listened to.
You work as a woman among a majority of men here at Aurubis. How does that suit you?
In the warehouse, we work with five warehouse workers and I am the only woman. Actually, I really like working with men. They are "straightforward" and I appreciate that. Most colleagues on the site know me and are used to me driving the forklift or the truck. But when new colleagues see me driving it, they sometimes turn their heads to see if they've seen it right. I'm really proud that I drive these vehicles, because it shows that as a woman you can do that too. And my son is thrilled that his mom drives the forklift truck at the "big factory". He even says that he will come and work here later! When we drive past Aurubis, he is always fascinated by what happens here and asks "How many more years will it take before I can go and work there, mommy?".
You have been working for Aurubis Olen for ten years, so this year you are celebrating your tin jubilee. Congratulations! Where do you see yourself in ten years?
Still at Aurubis Olen! Time flies here. During our lunch break, the warehouse door closes and I'm very often surprised when the door closes, like "Is it noon already?". I really enjoy my job and I am satisfied with Aurubis as an employer, so that is absolutely fine.
Aurubis Olen is looking for colleagues! Will you soon be Els' co-worker?
Apply quickly and easily online.
We would be happy to receive you for tests and an introductory meeting. We look forward to seeing you soon!