Olen | Wednesday, September 22, 2021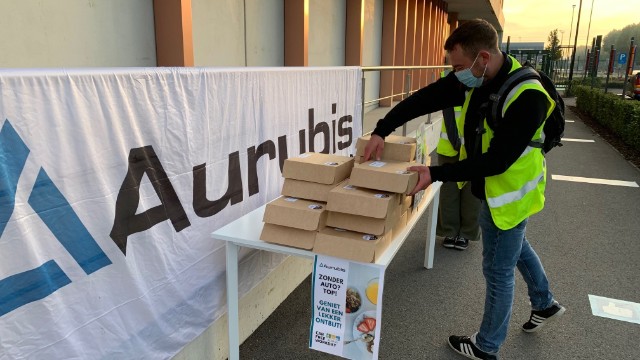 At Aurubis in Olen, we had a special challenge for all employees: come to work "car free" on Wednesday, September 22nd. Car Free Day is an initiative during the Belgian Week of Mobility.
By foot, mountainbike, race bike, speedpedelec, bus, carpooling, ... you name it! All employees who came to work "car free" on Wednesday September 22nd enjoyed a fresh breakfast when arriving at the plant. Result? A nearly empty parking lot, many smiling faces and lots of energy to start the day!