We are a recycling company that valorises complex non-ferrous materials by returning metals back into the value chain. We care about the future and our planet. We combine our technology and know-how to minimize the impact of our activities on the environment, climate and people, in order to preserve our natural resources and to build a bright future for tomorrow.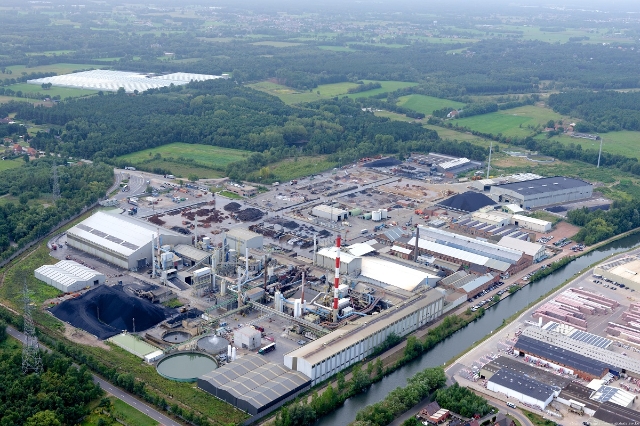 With about 450 employees Aurubis Beerse operates a variety of processes and technologies to recycle and refine complex, low grade recycling materials into non-ferrous metals, metal products and minerals. The company was founded as Metallo-Chimique N.V. in 1919 and is currently the biggest tin recycler in the world.
The Aurubis Group
Aurubis Beerse is part of the Aurubis Group, a leading global provider of non-ferrous metals and one of the largest copper recyclers worldwide. Aurubis produces more than 1 million tons of copper cathodes annually, and a number of other metals as well, including precious metals, selenium, lead, nickel, tin, and zinc.
Um das video zu sehen den QR code scannen
Management Team
Dirk Vandenberghe -

Senior VP Managing Director

Steven Smets - Operations Director Aurubis Beerse*
Steven Otten - Operations Director Aurubis Olen
Lode Rosiers - Supply Chain Management Director
Bert Coletti - R&D & Engineering Director*
Steffen Goossens - Finance, Legal & IT Director*
Ingrid Waghemans - Communications & HR Aurubis Beerse Director
Els Lievens - HR & HSE Aurubis Olen Director
Inge Maes -

Sustainability Aurubis Beerse Director

Caroline Bogaerts -

Strategic IT Projects Director
*a.i. Engineering Beerse, Maintenance Beerse & IT Beerse, this during the temporary 'assignment to Richmond' of Dirk Wouters
Aurubis Beerse
Our company was founded in 1919 as 'La Metallo-Chimique N.V.'. By 1923 it was processing a wide variety of raw materials ranging from copper trouser-studs to foundry and factory grindings. In the sixties a process was developed to recycle copper, tin and lead out of more complex raw materials. Today, Aurubis excels in recycling and refining non-ferrous materials.