"

There is a very open culture at Aurubis and that creates a positive atmosphere."
Olen | Friday, June 3, 2022
Sarah has been working for our HR department since the summer of 2019. As Payroll Coordinator, she and her two direct colleagues are responsible for the monthly payroll processing of our 640 colleagues.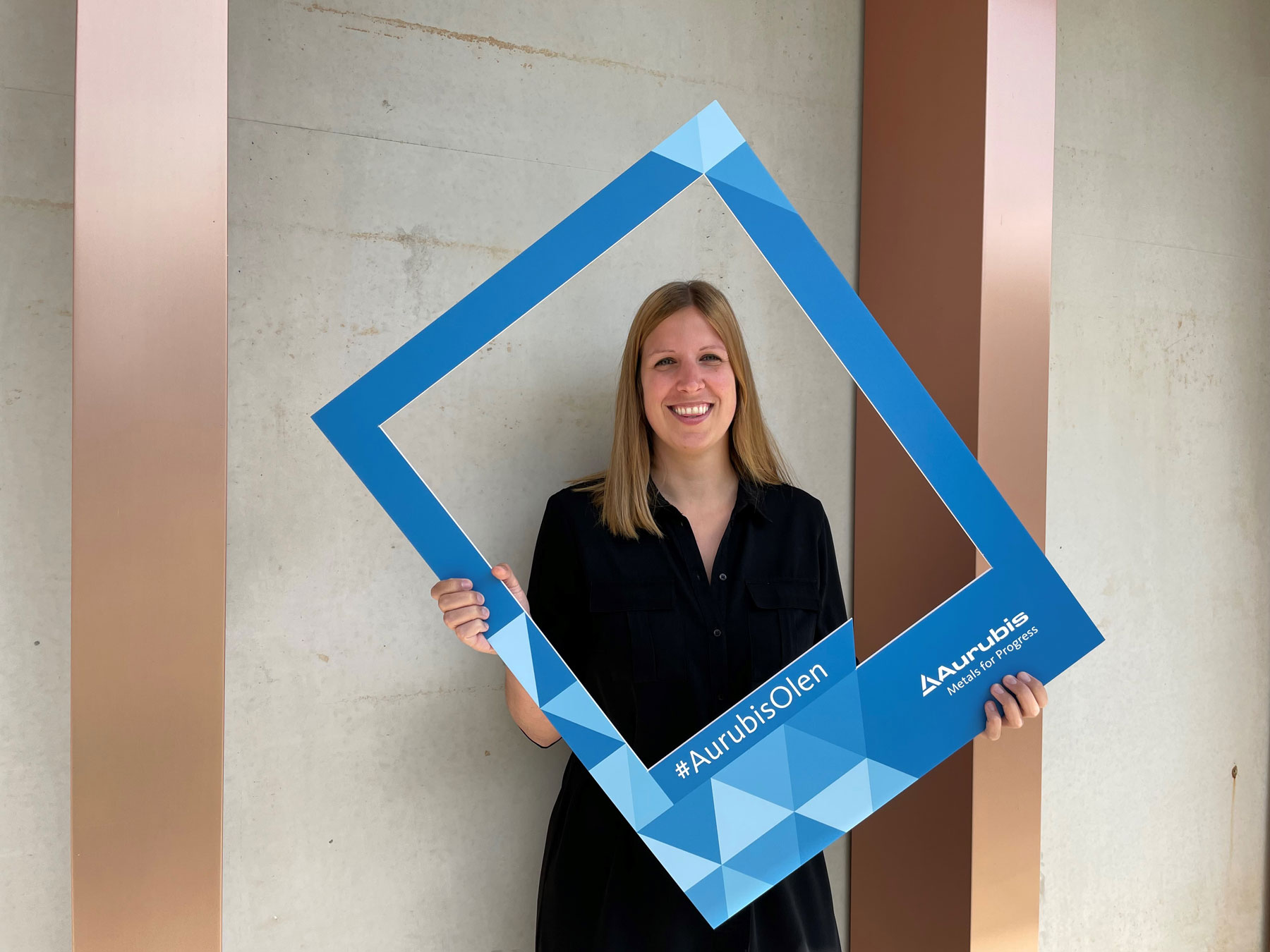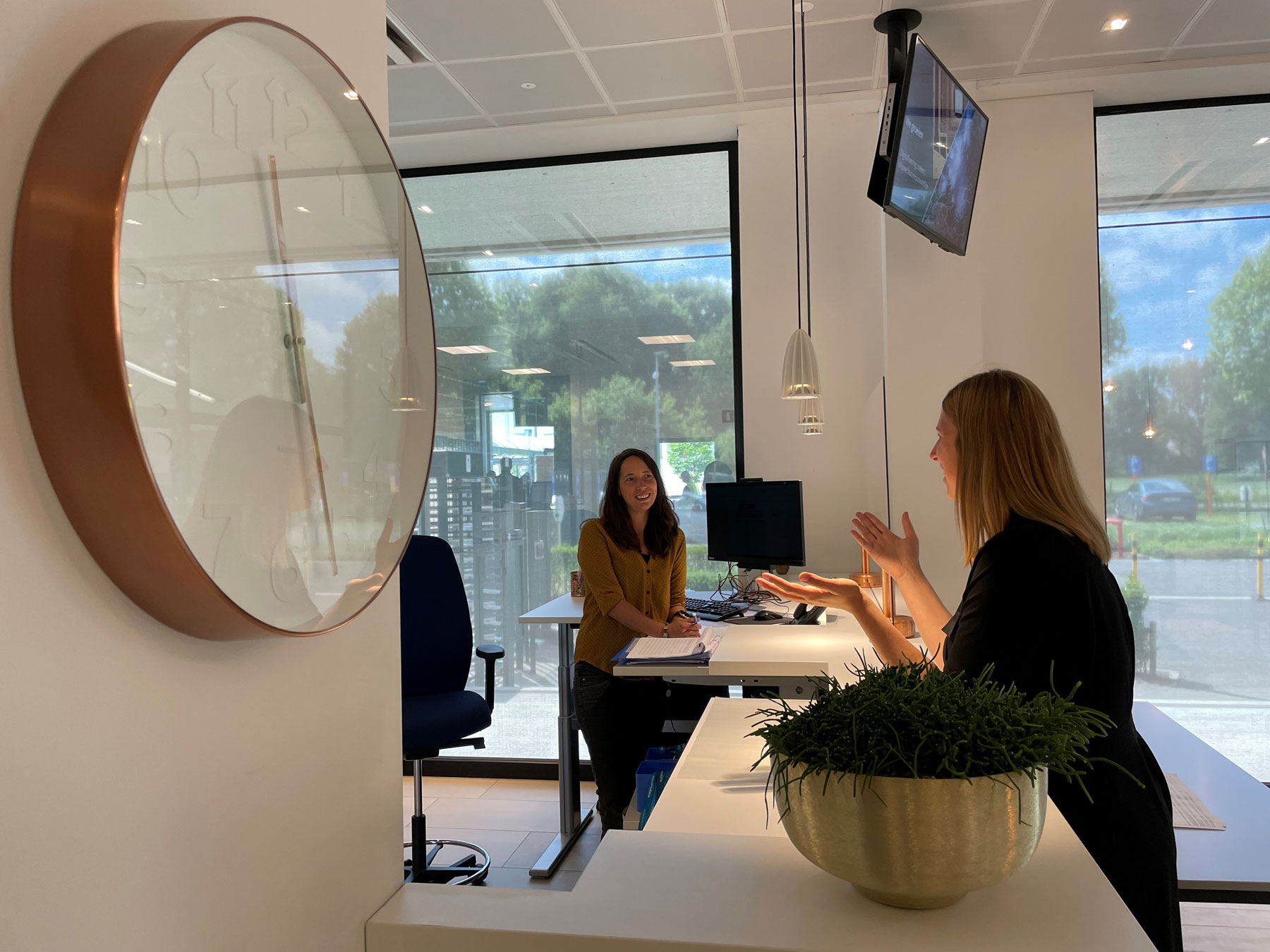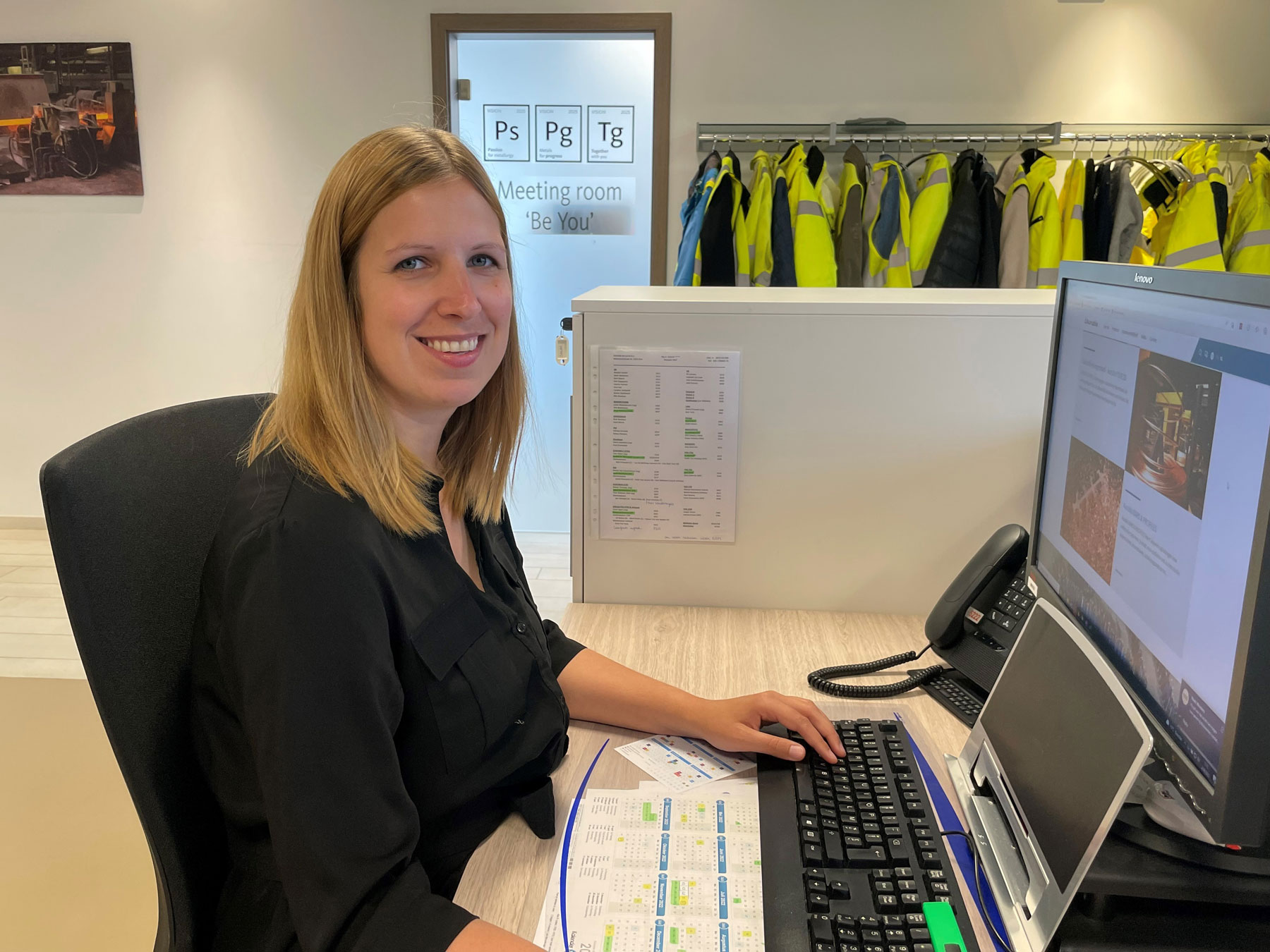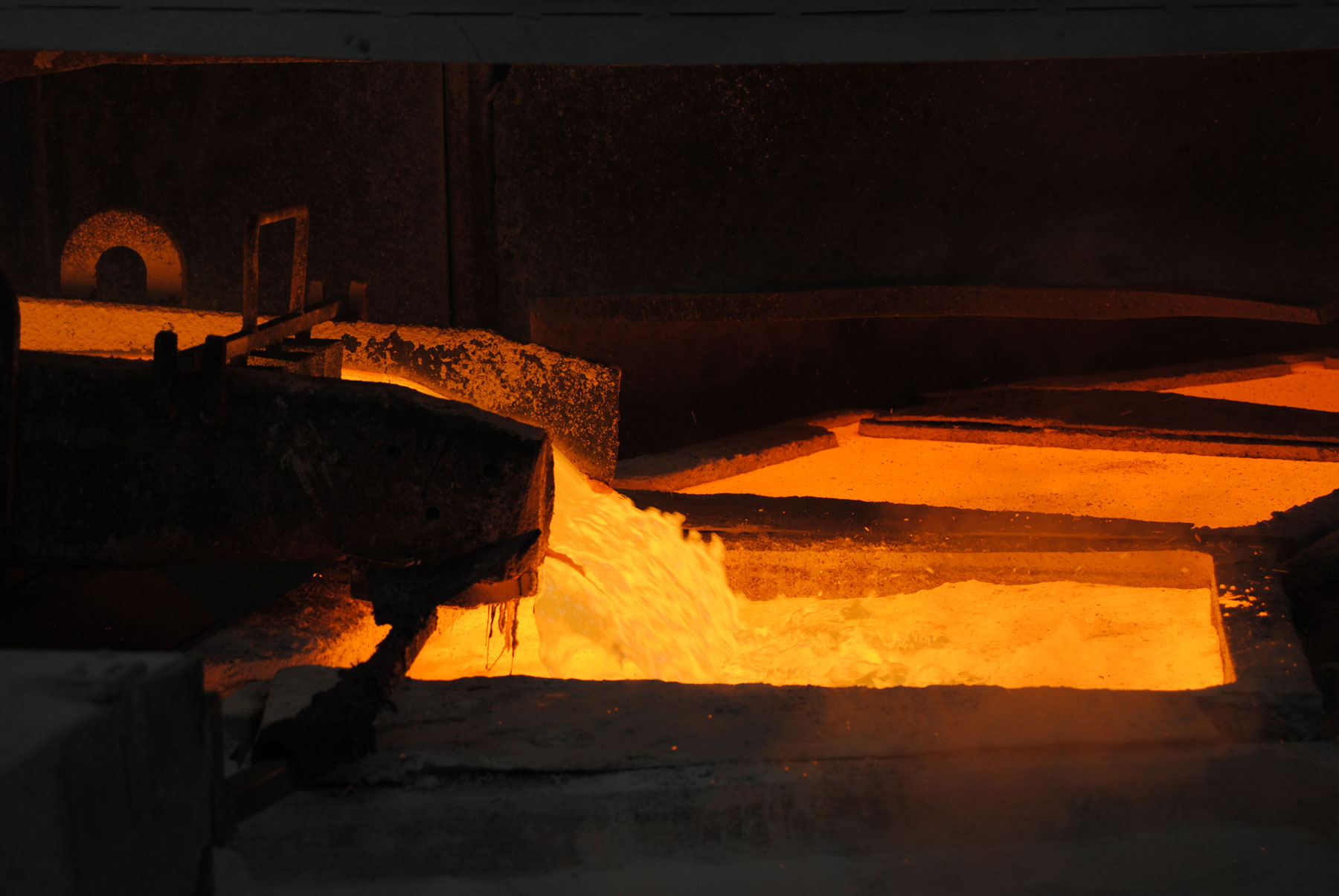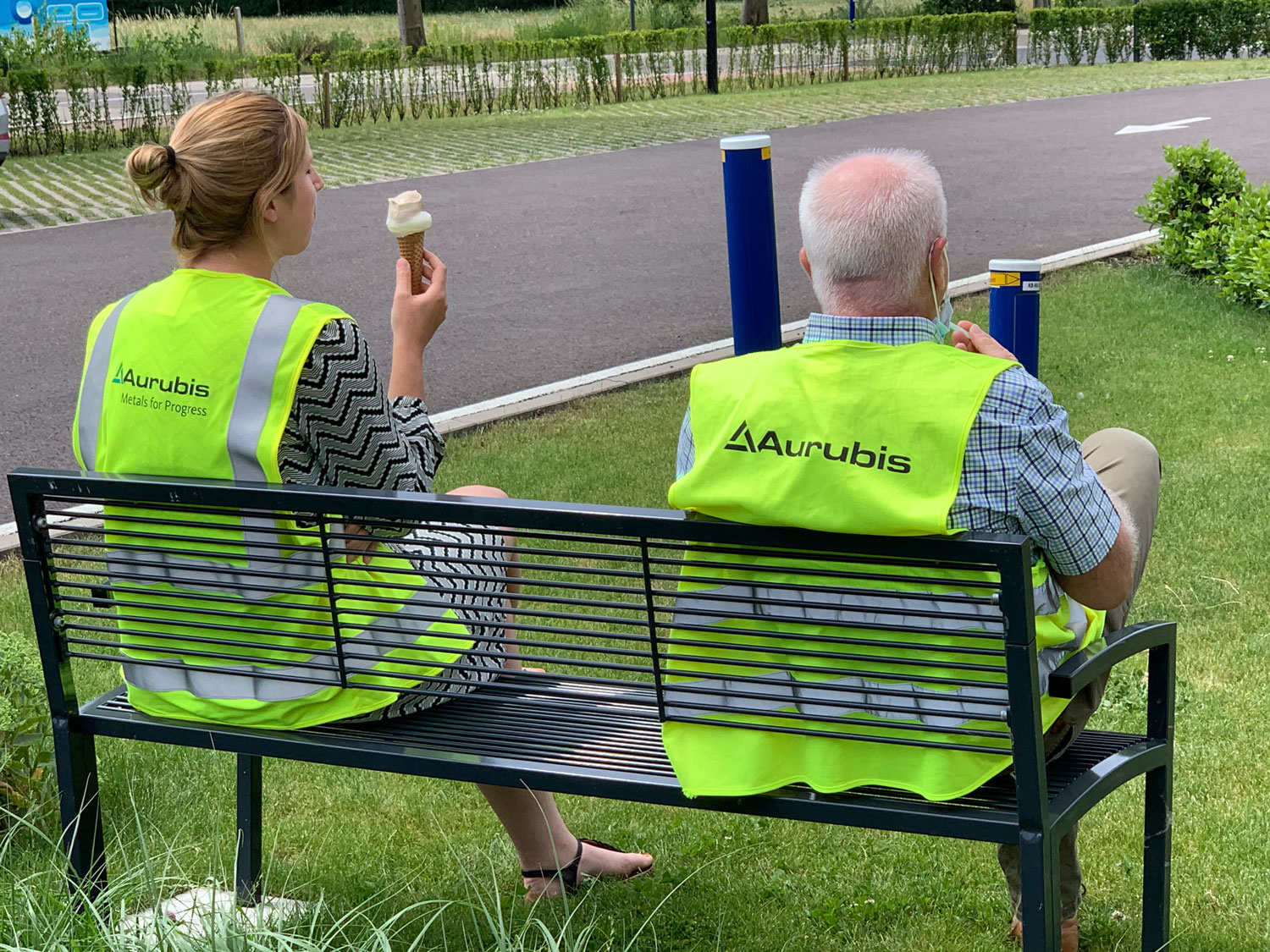 Sarah Bakelants
31 years
HR Payroll Coördinator
Works for Aurubis Olen since 2019
What exactly does your position as Payroll Coordinator entail?
Together with my two direct colleagues, I am responsible for the payroll processing of 640 colleagues. We take care of the payment of the salaries and wages of our blue-collar workers, white-collar workers and managers, without the intervention of a social secretariat. In other words, we make sure that our colleagues receive their money on time! But don't be fooled: it's not a simple press of a button. Sometimes it's a true challenge, because before you can actually do the payment, all sorts of checks have to be carried out, such as checking whether all absences and arrivals are in the system. In addition, we also take care of the meal vouchers, we keep the systems up-to-date when entering or leaving service, we are the contact point for questions from colleagues about short leaves, and so on ... so much more than just the payment itself!
You are part of the HR team. How would you describe HR?
HR is as they say "the personnel department". In the larger HR team, I work with the colleagues from training, recruitment, benefits, communication and reception. We respond well to each other and can always turn to each other. We are located in a landscape office, so we can also consult each other smoothly. Together with our supervisors, we have weekly team meetings. There is a very open culture in our company, we all address each other by our first names, managers are very accessible and that creates a positive atmosphere.
What appeals to you in your job?
I love working with numbers and with people, that combination is absolutely wonderful! And with more than 600 colleagues from different departments and with different profiles, across generations, you have plenty of variety in any case, because every story is different. That diversity fascinates me.
And of course I also love working in Olen: I live barely 1 kilometer from Aurubis, so I can get to work by bike in no time. No traffic jams or long travel times! And thanks to my flexible hours I can choose my own hours.
You take care of the payment of 640 colleagues. To what extent do you know everyone?
I know everyone by name! (laughs) No, I certainly do not know everyone. It's when I first started working here that I came to realise that so many people I know actually work here. I would run into someone and it would literally be like "Oh, do you work here too?". In principle, I see every colleague on his or her first day, but it is getting difficult to keep remembering all the faces: this year, 40 new colleagues have already joined our Aurubis Olen team. Very nice to witness this growth so closely!
What would you rather see differently

?
Working at Aurubis Olen is fascinating, because it is a large company with plenty of room for new projects and ideas are launched all the time. I may be from Olen, but I was still surprised by how big the company is! And that's why I sometimes also regret that I have an office job and therefore don't get to see much of the company. I know all the names, but who does what in which department? On the site itself, that's where everything happens and where we cast and produce the copper: so nice to see!
What opportunities do you get to develop further?
I think Aurubis gives a lot of opportunities to its people. For example, there is a lot of focus on training, both internal and external. My manager actively encourages me to learn and to grasp challenges with both hands. And I do! Aurubis offers many growth chances, not only in terms of training. You are also encouraged to come up with improvements yourself and you really get the chance to work things out. A few years ago, for example, I introduced Doccle: a switch from paper payslips to an online platform. It's very handy, because thanks to this app our employees have all their pay slips in one place online. And it's good for the environment, so that makes it even better!
How would you describe Aurubis as an employer?
As an employer who really takes good care of his people. I personally find it important to commit to a company that is good to its people. At Aurubis, you get comprehensive hospitalization insurance as standard, for example. And you have the option of including your family members at an advantageous rate. There is also a group insurance, so at Aurubis they also think about your future. A nice bonus for when you retire, right? Every week fresh fruit is provided. Last week, there was a sumptuous dinner for the celebrated colleagues of the honorary marks of labor. And at the end of June, the company will organize a pop-up Aurubis Summer Bar where we can gather and enjoy with all colleagues. I'm already looking forward to it!
How do you see your career evolving within Aurubis Olen?
I see myself continuing to grow in my role as payroll coordinator. I am still learning every day and look forward to developing further. In a few years' time, my colleague Marijke will be enjoying her well-deserved retirement, so gradually I will be trained further to take over her job.
To conclude: There is a vacancy for HR Payroll Officer: what is your advice for potential candidates?
Definitely apply, because you will be joining a very nice team! (laughs) Aurubis is a good employer where you regularly get something extra and it is a fun and challenging job with lots of variety.
HR is hiring a Payroll Officer. Will you soon be Sarah's colleague?
Apply quickly and easily online. We would be happy to receive you for tests and an introductory meeting. We look forward to seeing you soon!