"You have to work hard, but the satisfaction you derive from your work is twice as great."
Beerse | Friday, July 7, 2023
Since September 2021, Lode has been working as an operator in the Tankhouse, a role that perfectly aligns with his passion for chemistry! Together with his colleagues, he ensures that the production process in the Tankhouse runs smoothly.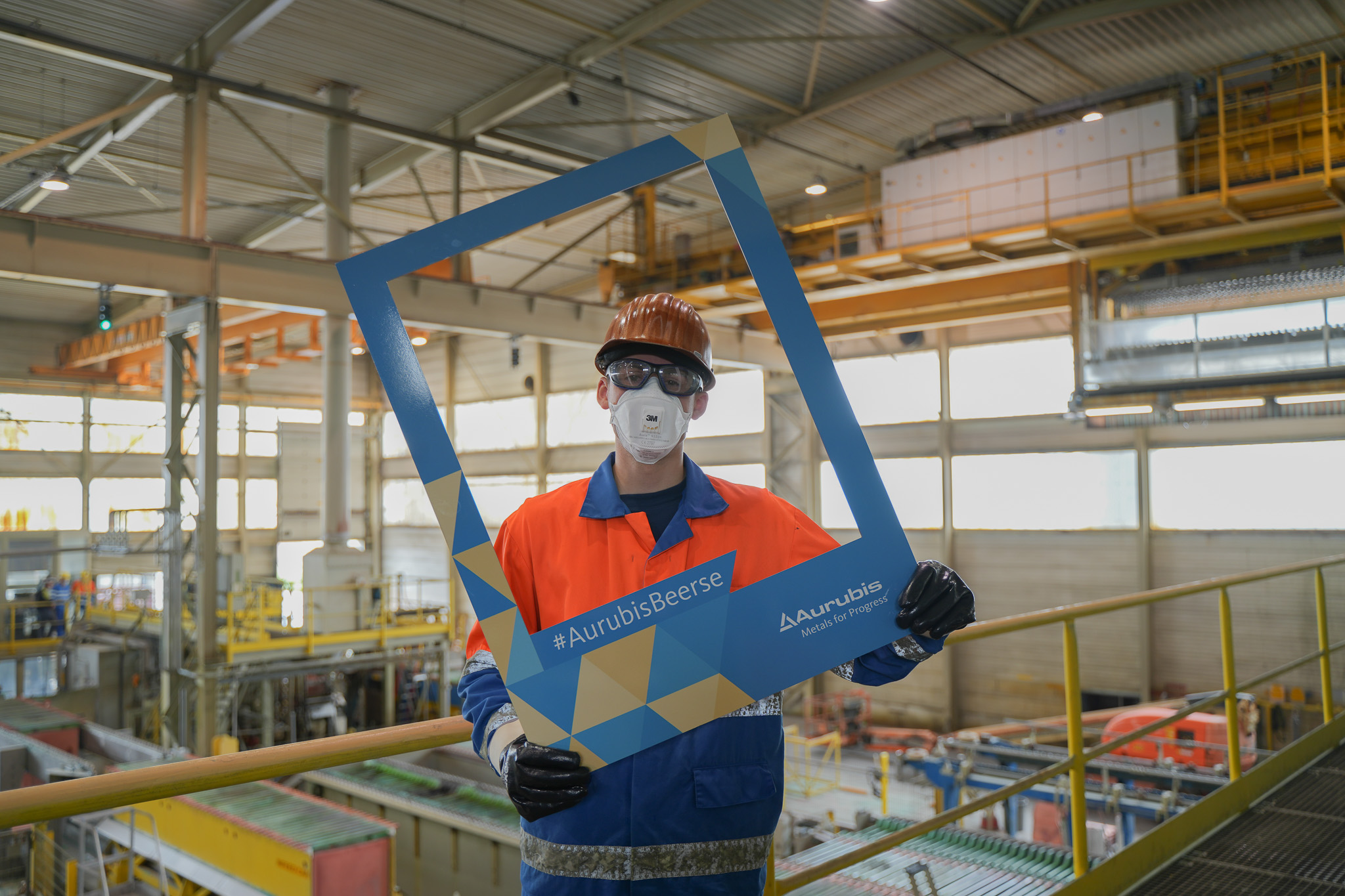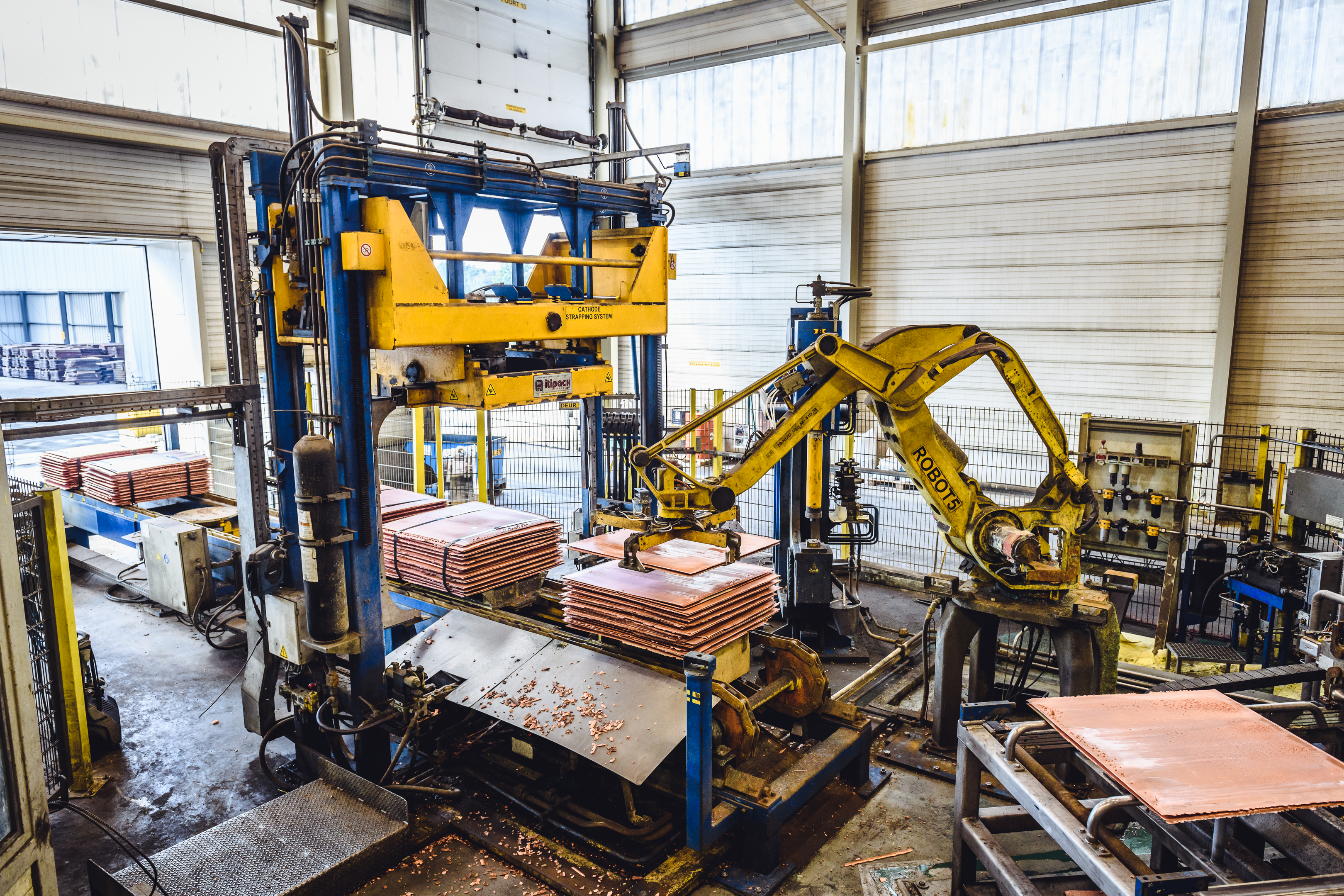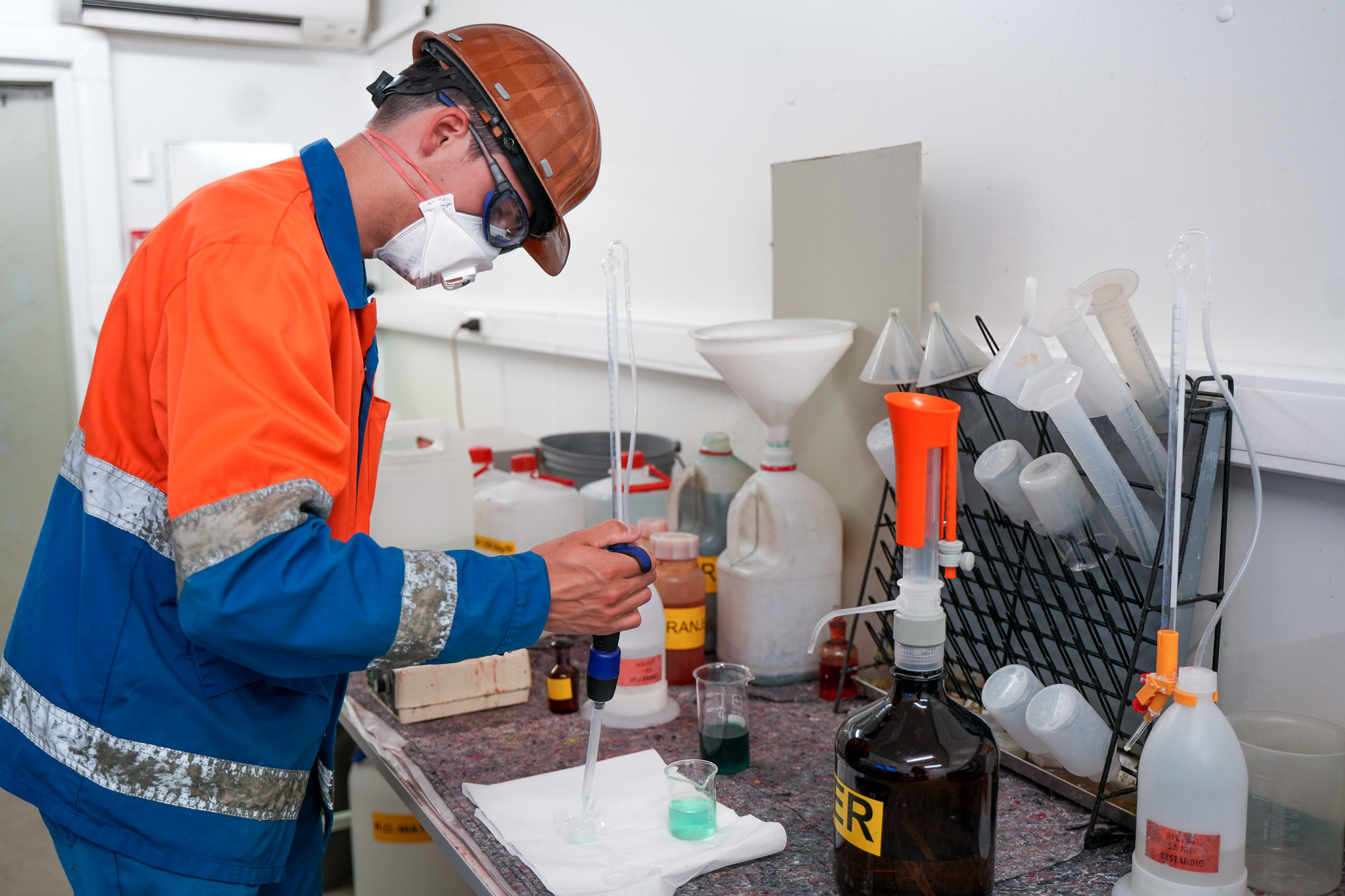 Lode Driessens

24 years old

Operator Tankhouse

Working at Aurubis Beerse since September 2021
What was your first impression of the Tankhouse?
When I first stepped inside, I was immediately impressed by the machines. They are so large and awe-inspiring to see in operation! As someone with a background and interest in chemistry, I find it fascinating to witness how electricity and acids work together to create a pure end product. Moreover, the work of a Tankhouse Operator is much more diverse than I expected, involving both machine operation and other physical tasks.

Where does your interest in chemistry come from?
My interest in the world of chemistry developed in my early years. I am fascinated by the fusion of engineering and science, which immediately captivated me in the industrial environment.

You work as a Tankhouse Operator. What does this entail?
My main task is to ensure the smooth operation of the production process, which includes managing circulation, operating pumps, checking valves, operating the overhead crane, and more. The job entails a combination of operator duties and physical work, requiring a certain level of manual dexterity.

The Tankhouse process involves the production of cathodes (pure copper plates). In this process, the anodes (impure copper plates) are placed in a bath together with stainless steel plates, also known as "blanks." Through the use of an electric current and electrolyte, copper is deposited onto the surface of the blanks. The final step involves removing the pure copper from the blanks using the KSM, or Kathode Stripping Machine.
Will you be involved in the upcoming ASPA (Advanced Sludge Processing By Aurubis) as well?
Yes, absolutely! I'm excited to share that I will be one of the first to undergo the ASPA training, scheduled for late 2023 or early 2024. I'm really looking forward to being involved in the process from the beginning and gaining a thorough understanding of how it works. Once I am fully familiar with it, I will also provide training to new operator colleagues. It's an exciting new challenge!

What are some important competencies required in your job?
First and foremost, problem-solving skills are crucial. You need to be able to identify the cause of issues or malfunctions and come up with effective solutions. Collaboration and communication with colleagues are also vital as you work together to determine the best approach, benefiting from each other's experience.

Manual dexterity and the willingness to quickly take on new tasks are valuable qualities as well since all necessary operations on the work floor are taught, and prior knowledge or experience is not required. The ability to learn and quickly absorb new information and skills is therefore essential. Safety and hard work take precedence over speed.
You work in a continuous shift system. Can you tell me more about it? Do your tasks change per shift?
I love working in a continuous shift system. The biggest advantage is having weekends off more frequently since you work only 3 to 4 days in a row. Additionally, there are variations in tasks between shifts. During the day, production is active, while it's quieter at night. During the night shift, we focus more on cleaning tasks with high-pressure cleaners and preparing everything for the early shift to start production.

What makes working at Aurubis so interesting?
The work atmosphere! There is a fantastic atmosphere in every department and team. Yes, you have to work hard, but the satisfaction you derive from your work is twice as great. Moreover, right from the beginning, you are guided step by step, and they don't expect you to know everything right away. Once you have a good grasp of your job, you quickly gain more responsibilities and have more autonomy. This trust is wonderful and gives you a real sense of fulfillment.

Additionally, there are plenty of growth opportunities, especially now that we have joined the Aurubis Group. If you show your willingness to work, learn, and take on more, you can advance quickly in your career.
Do you dream of an exciting career in the world of engineering and chemistry? Seize the opportunity and apply today as an 'Operator Tankhouse' or 'Operator ASPA' to be part of our team!
Apply quickly and easily online.

We would be happy to welcome you for an introductory interview. See you soon?