"Molten copper, it remains impressive time and time again!"
Olen | Friday, September 29, 2023
Meet Ben! As a Process Engineer R&D, he supports our production processes and elevates them to a higher level.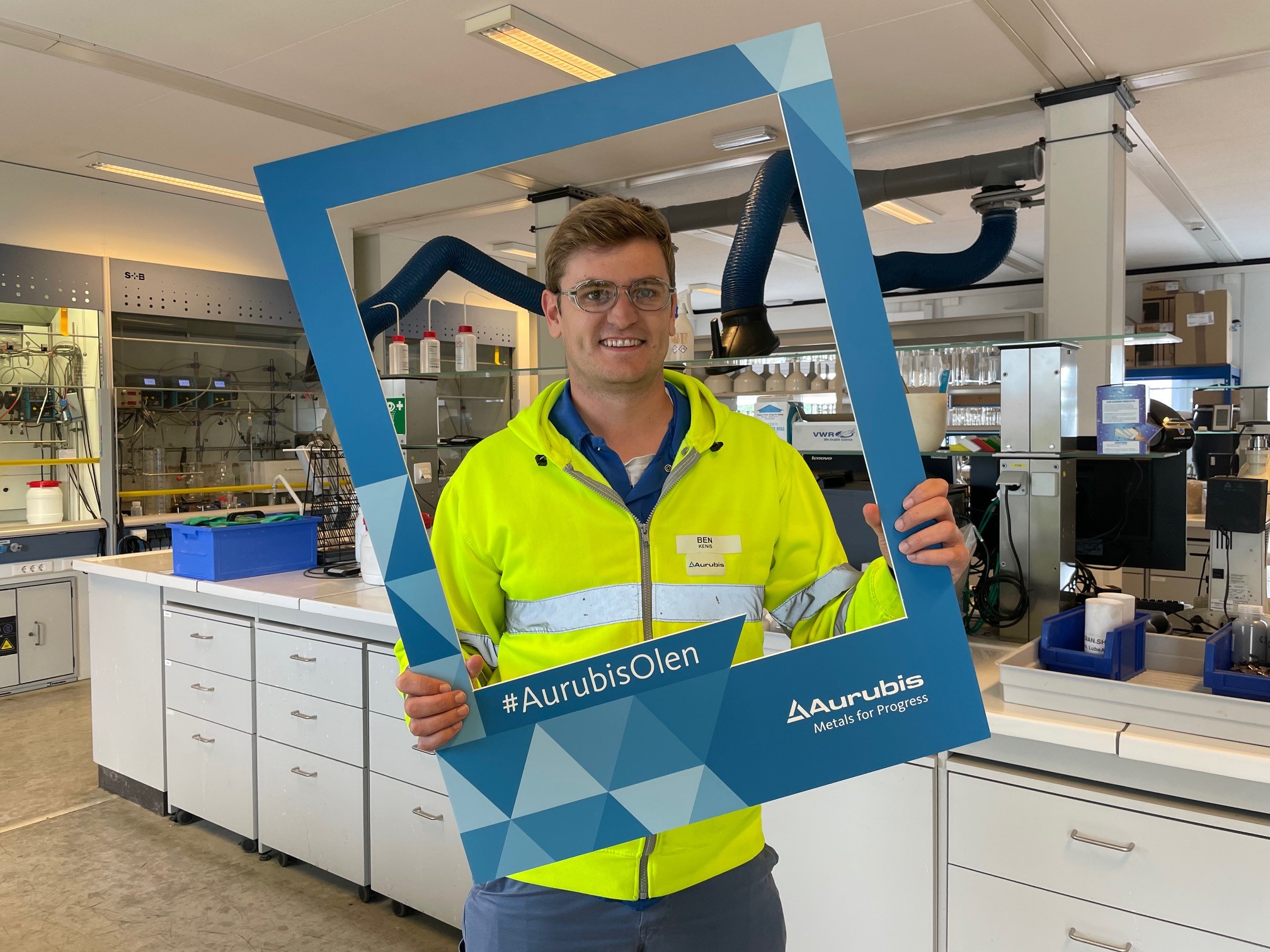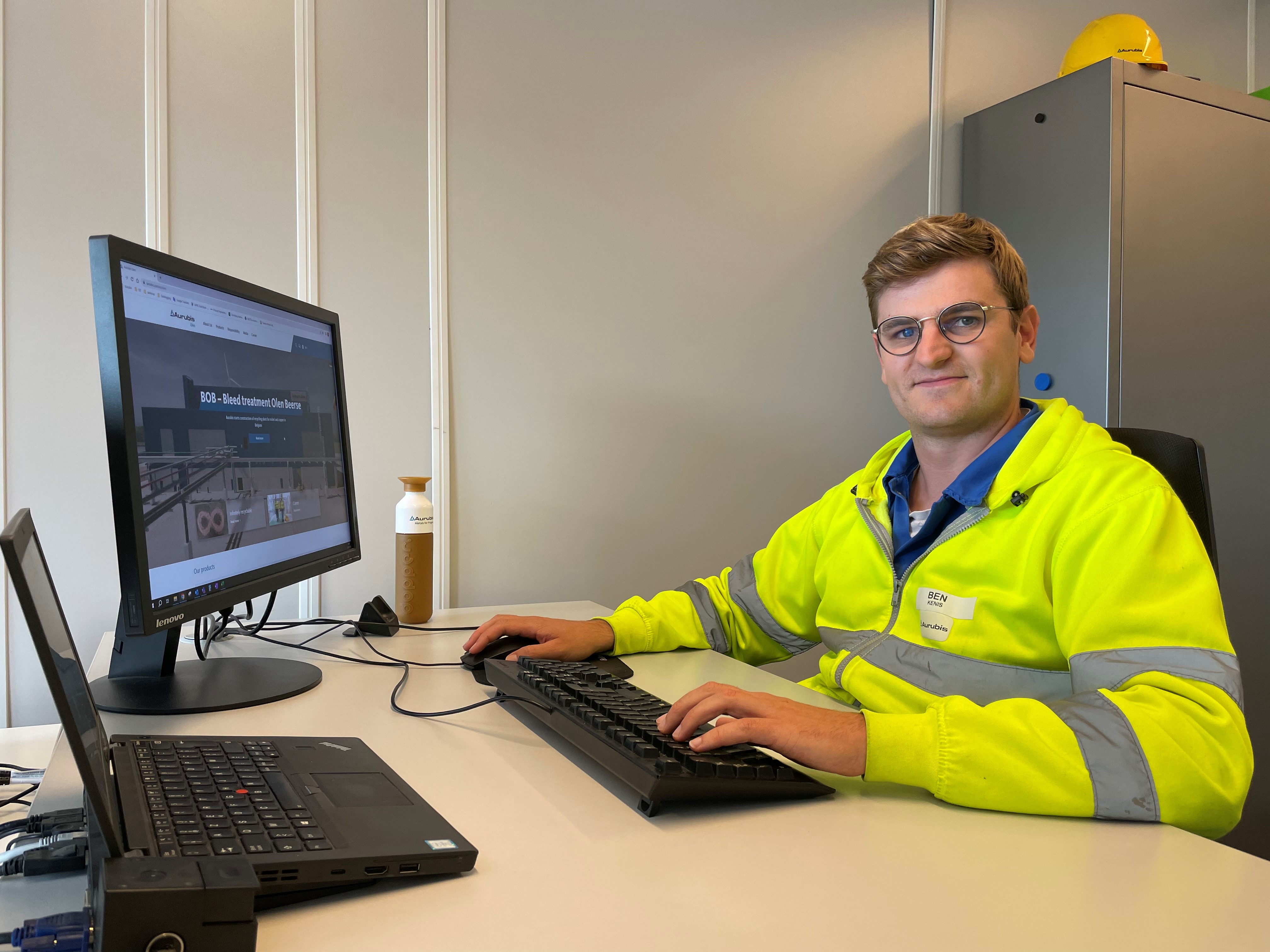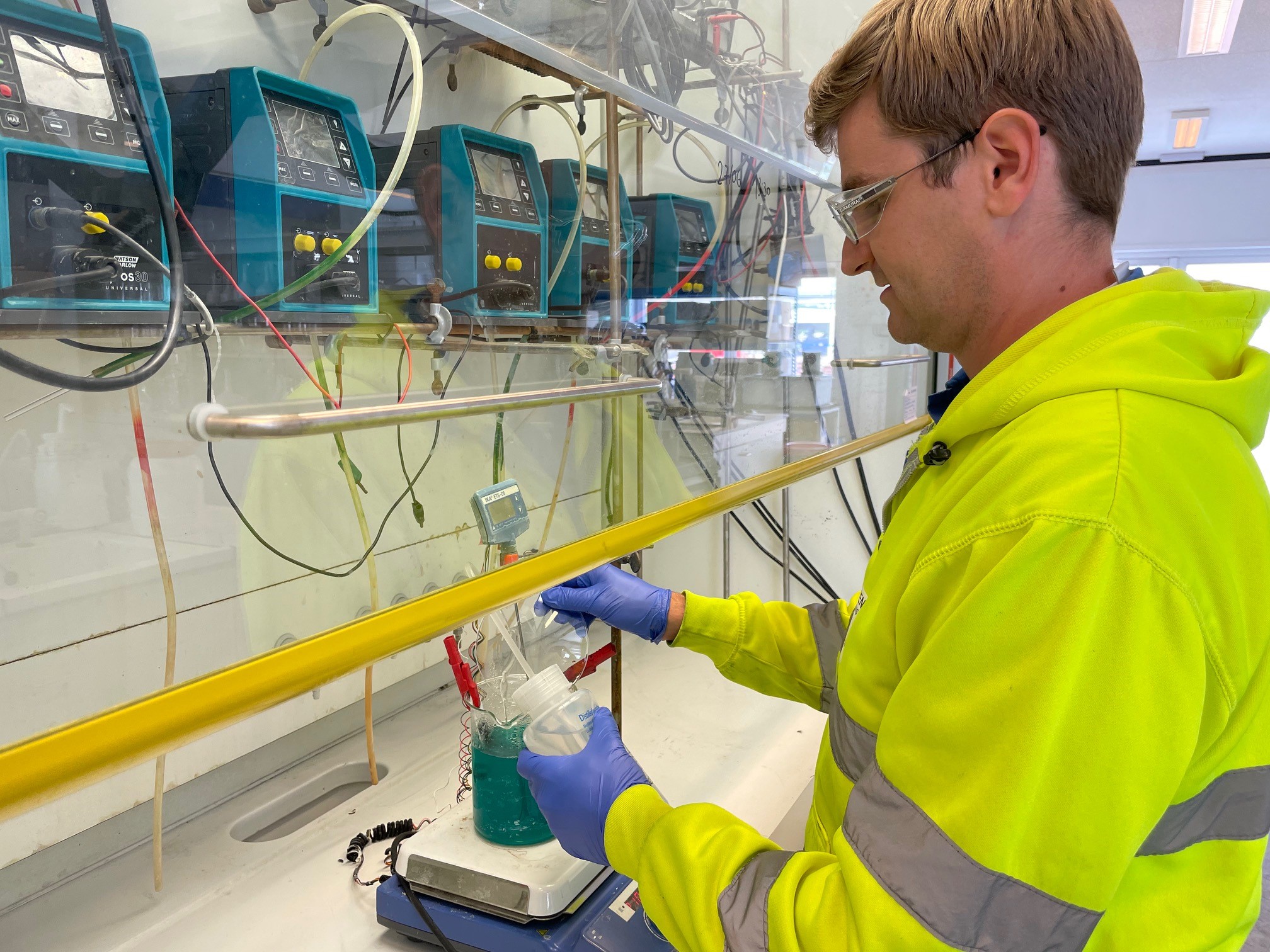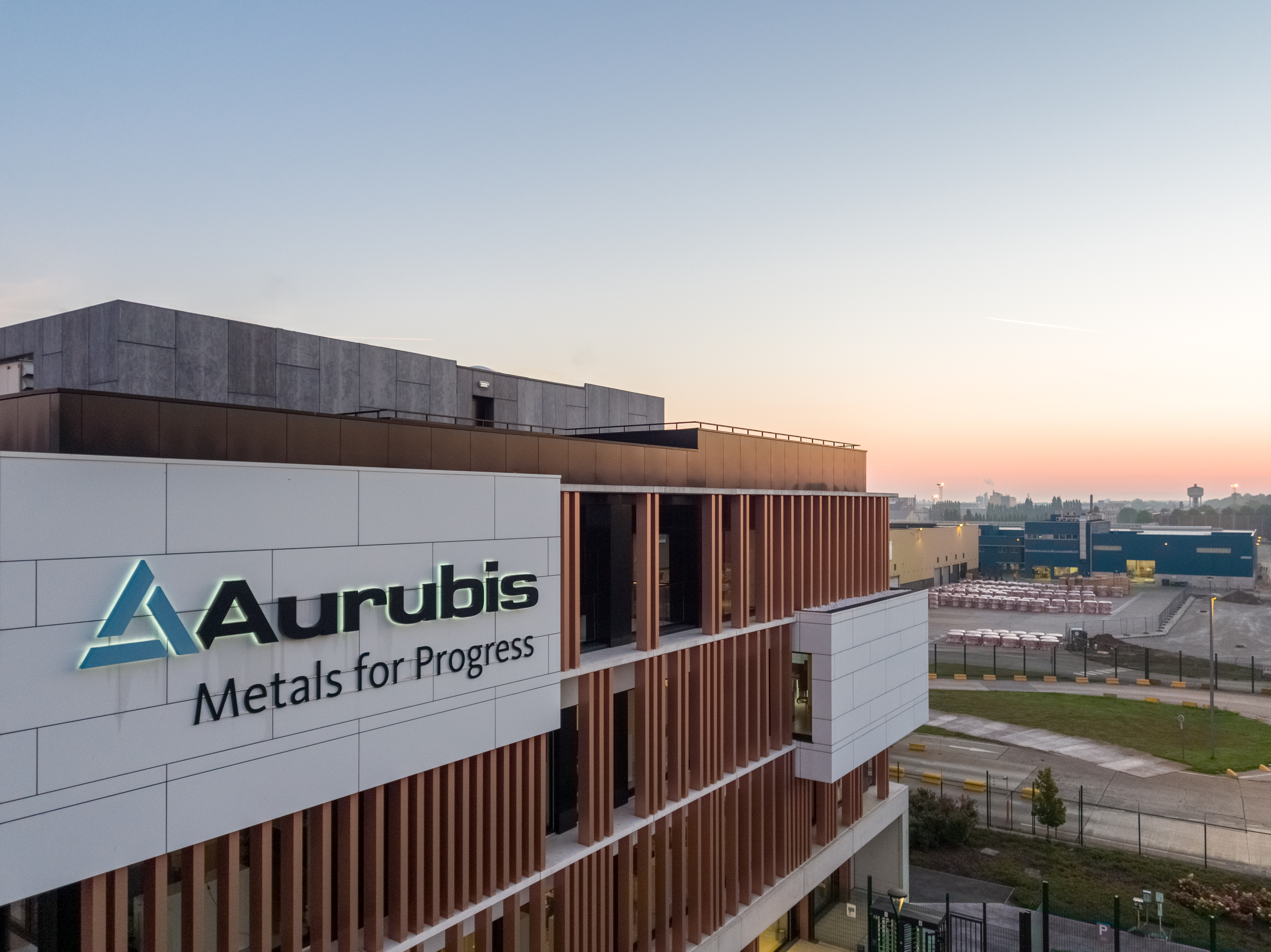 Ben Kenis
30 years old

Process Engineer R&D

Working at Aurubis Olen since October 2017
Introduce yourself, Ben.
I was born and raised in Mol. My passion for chemistry led me to pursue a degree in Chemistry. I graduated from Thomas More in Geel in 2017 and immediately started working at Aurubis Olen as a Lab Technician R&D. Since September 1, 2023, I have been working as a Process Engineer R&D, which is an exciting new career step! Outside of work, I enjoy gardening, traveling – especially exploring distant destinations – mountain biking, and spending time with friends.

What does your job as a Process Engineer R&D at Aurubis Olen involve
My role as a Process Engineer R&D revolves around executing projects and related experiments to support and improve production or the realization of strategic projects. What makes my work so fascinating is that I'm involved in the entire process: from laboratory experiments to scaling up to pilot scale and eventually the production environment. We work on both operational tasks and strategic projects, often in the conceptual phase.

To what extent does sustainability play a role in your job?
Sustainability is an essential part of my job. We constantly strive to apply more sustainable and efficient processes to maximize our efforts. In my role, sustainability primarily translates into process optimization. Additionally, I also have responsibilities in terms of environmental and safety aspects, which are integral to our company culture at Aurubis.
How would you describe your colleagues?
We form a small but great team. Transferring knowledge and experience to newcomers in our company is crucial, and it's gratifying to play a role in that from the R&D perspective. Moreover, we regularly collaborate with our colleagues in Beerse. Sharing experiences between Aurubis Olen and Beerse is invaluable to us, both in terms of technical knowledge and collegiality. We work closely together on various research projects.

Have you taken additional training at Aurubis?
Although my bachelor's degree laid the foundation, I acquired most of my current skills and knowledge through learning on the job. Our industry is specific, and there are few standard training programs available. Fortunately, Aurubis provides us with the opportunity and time to learn and develop. If I want to learn more about a particular topic, I have the space and support to do so.
What makes working at Aurubis enjoyable?
The diverse nature of my role is certainly a plus. About 60% of the time, I don't know what the next day will bring, which can be challenging but always exciting. Flexibility is essential; operational issues can arise unexpectedly and need to be prioritized. The variety between operational tasks and strategic projects makes my work interesting. Additionally, within R&D, we enjoy a healthy level of autonomy. This freedom is a sign of appreciation and allows me to carry out my work independently, which is invaluable to me. And let's be honest, metallurgy is just incredibly interesting. Who wouldn't want to see molten copper? That's always impressive.

What are the benefits of working at Aurubis?
There are numerous benefits to a career at Aurubis. Flexibility in my role is at the top of the list. Aurubis also values its employees, as evidenced by small but meaningful gestures or treats. Furthermore, there is a strong emphasis on employee well-being: safety is always a priority, both in our laboratory and in the broader work environment. Additionally, Aurubis offers many opportunities for professional growth, such as my own transition from Lab Technician R&D to Process Engineer R&D, allowing me to continuously evolve and learn.

Where do you see yourself in 10 years?
Predicting exactly where I'll be in 10 years is challenging. But one thing is certain: I want to maintain a practical approach and keep learning. Hopefully, by that time, I will have become even more familiar with Aurubis. I also look forward to the further growth of R&D within Aurubis, the exchange and collaboration with colleagues in Beerse, and the internal training opportunities. In short, I look to the future with optimism!
Would you also like to be part of our team and contribute to innovation and progress?
Apply quickly and easily online.

We would be happy to welcome you for an introductory interview. See you soon?