Tibo Leurentop (24), Maintenance Electrician
Beerse | Thursday, June 8, 2023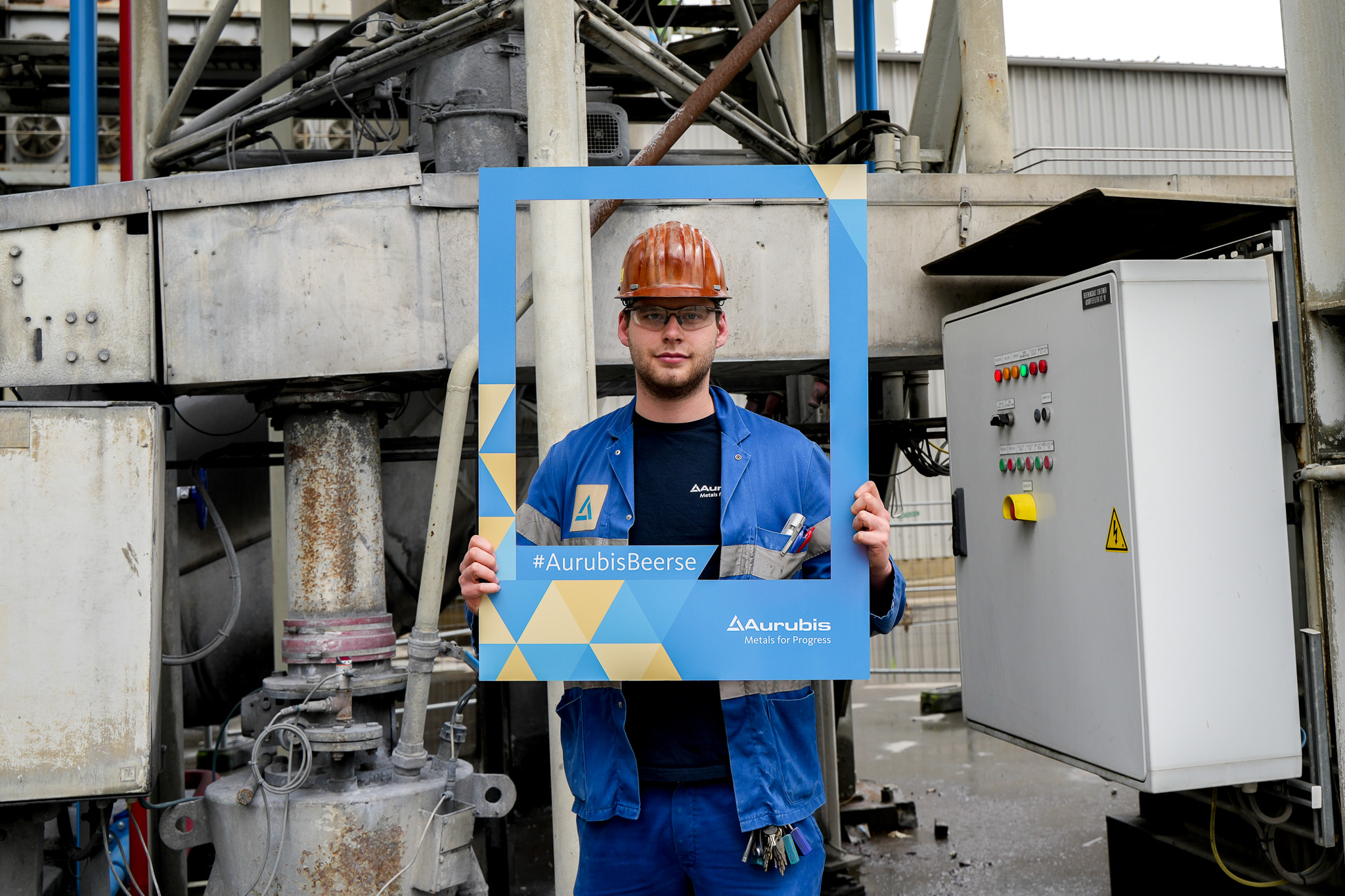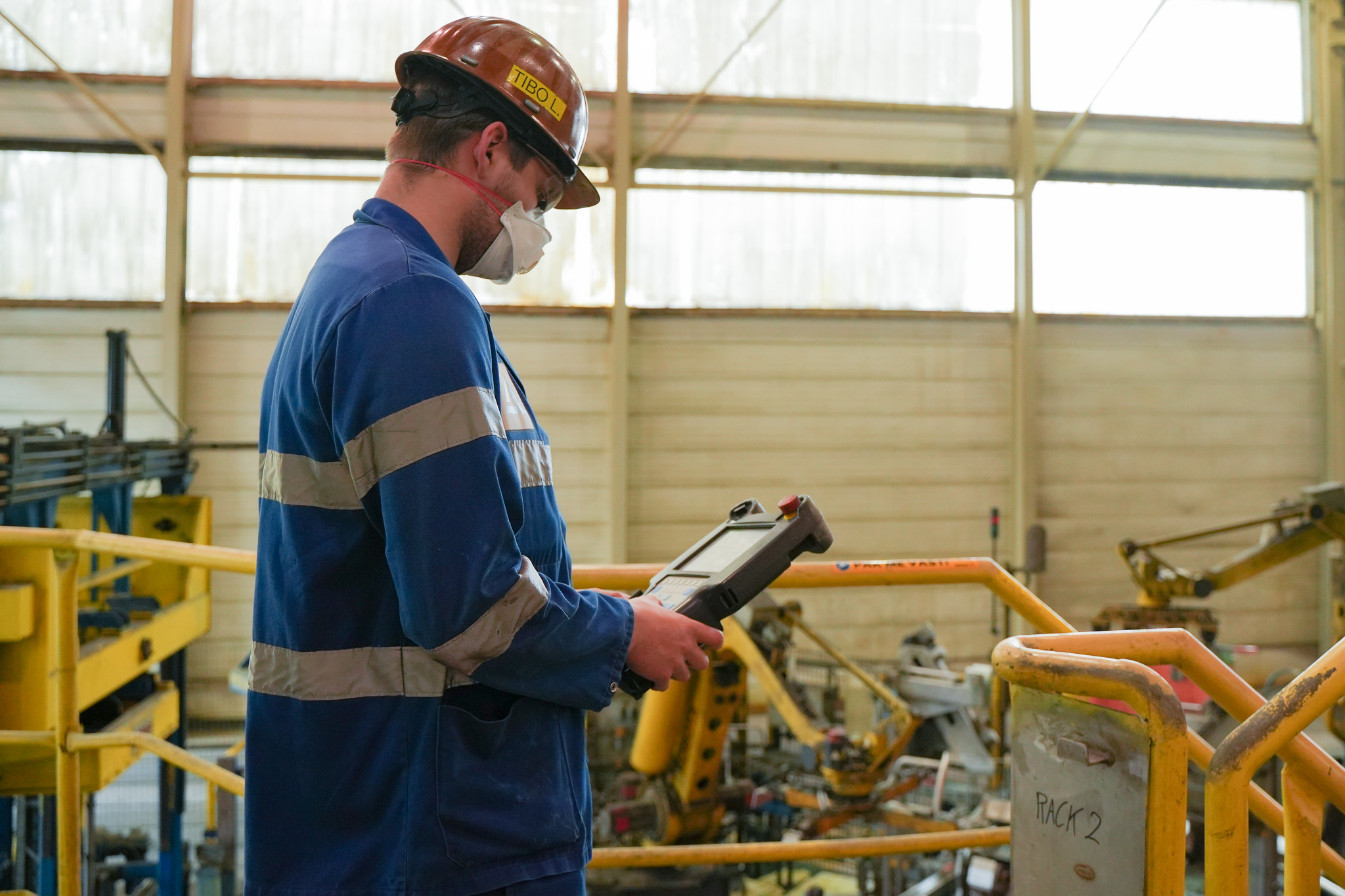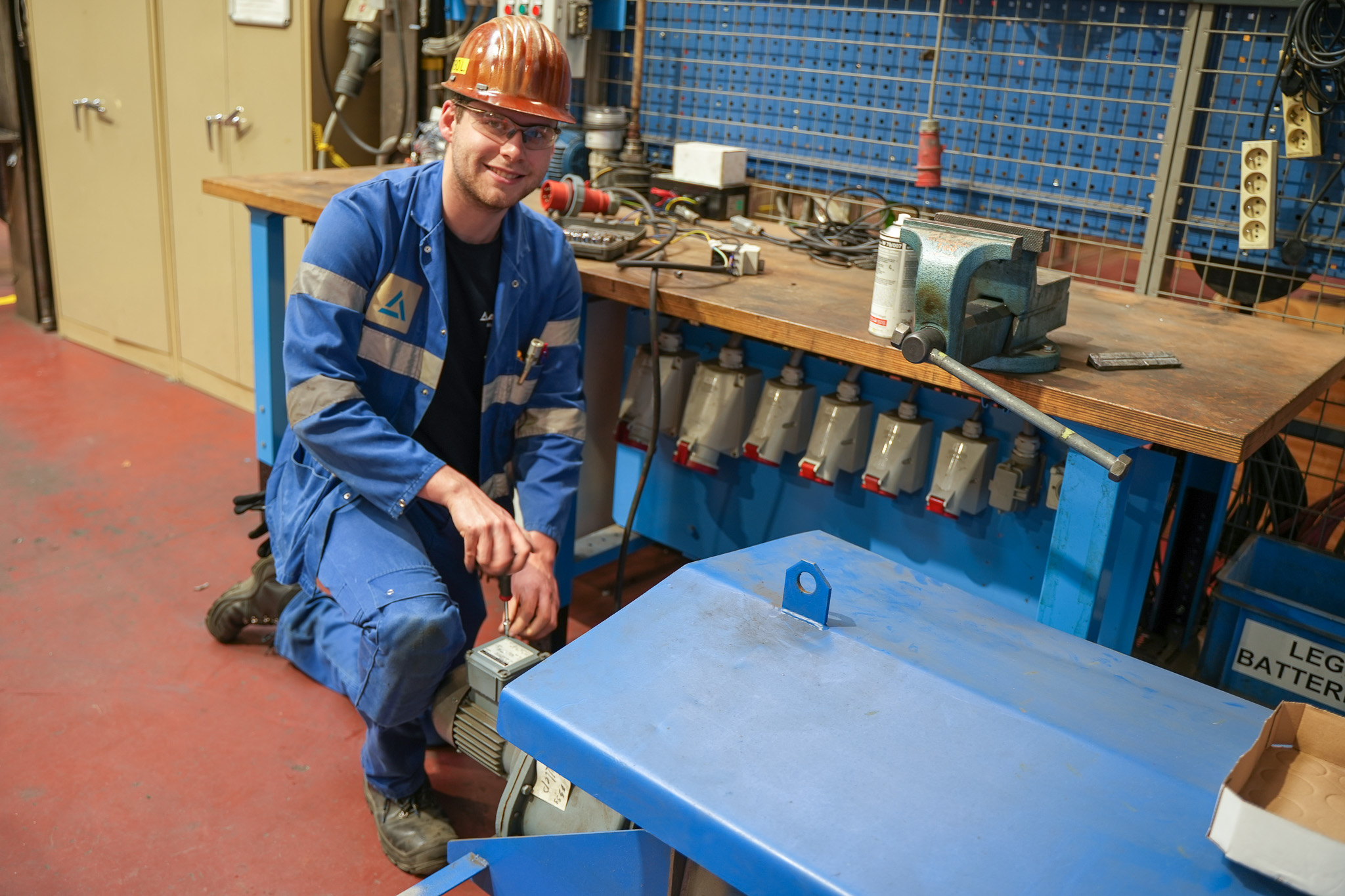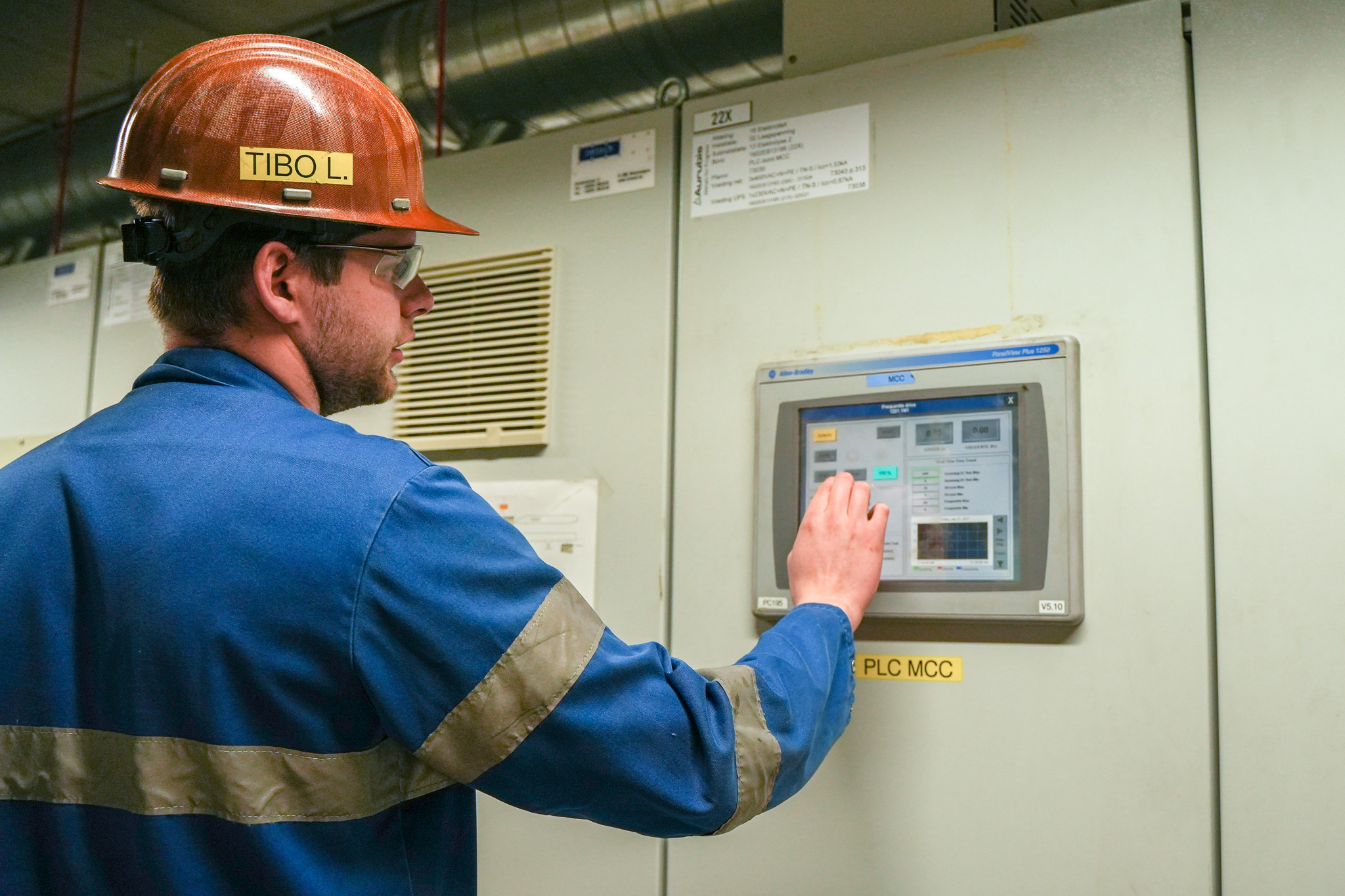 Tibo Leurentop started working as a Maintenance Electrician at Aurubis Beerse in October 2021. Alongside his colleagues, he plays a crucial role in troubleshooting electrical malfunctions and ensuring a safe working environment.
---
"It felt good to receive that trust and see my work actually being used in practice."
---
How did you end up at Aurubis Beerse, Tibo?
During my final year of studying Electromechanical Systems at AP Hogeschool, I was looking for an internship opportunity. A friend of mine had already been in contact with Aurubis Beerse and told me about it. I immediately took my chance and seized the opportunity to do my internship there. After officially graduating, I applied for a permanent job at Aurubis Beerse right away. Of course, I first enjoyed a summer full of freedom and travel (laughs).

Can you tell us what your role entails and what a typical workday looks like for you?
As a Maintenance Electrician, my daily tasks mainly involve troubleshooting electrical malfunctions using SCADA and Allen Bradley PLC systems. When we receive a notification through the system, I investigate the cause and location of the problem to repair it as quickly as possible. If the issue goes beyond our expertise, we call upon the assistance of welders or mechanics. It's important to have some knowledge of welding and mechanics as well because it can come in handy for smaller malfunctions.

You visit our various production departments daily. Which department fascinates you the most and why?
I am particularly fascinated by the heart of our site, which is the Foundry. Every time I walk by, I see impressive machines and molten metal in action. It's truly impressive to witness.

You're currently working in the day shift. What does your work schedule look like?
I start every morning at quarter to eight and finish around quarter to four. On Mondays, I work a bit longer so that I can start my weekend earlier on Fridays (laughs). Since I've been employed for over a year now, I also have the opportunity to occasionally work in shifts, which I really enjoy. During shifts, we perform different tasks that involve more hands-on work and troubleshooting, with less administrative work. You also work more independently and take on more responsibility. Soon, I will transition to a 3-shift system, and next year, I will start working on the continuous system. I'm really looking forward to it!

How would you describe the culture and work atmosphere in your team?
Our team currently consists of 12 colleagues, and we always work in pairs on assignments. One of the best aspects of my job here is definitely my colleagues. We get along very well, which makes work enjoyable. There's plenty of room for laughter and fun between tasks. Moreover, our team has a remarkable achievement: we've been working accident-free for 11 years!

11 years without accidents! That's quite an accomplishment, isn't it?
Absolutely. As an electrician, you visit different locations on the site and are always responsible for your own safety. So, working for such a long period without accidents is definitely a unique milestone.

What has been the highlight of your career at Aurubis so far?
One highlight of my career at Aurubis was during my internship when I was assigned the task of building my own electrical cabinet. It's not a task that you would typically be entrusted with as a "beginner." It felt good to receive that trust and see my work actually being used in practice.

Your department is looking for additional colleagues. What advice would you give to people considering applying to Aurubis Beerse?
My biggest tip is not to be intimidated by the size of the company and the large installations. At Aurubis, the emphasis is strongly placed on the learning process, and they don't expect you to already master everything. The principle of learning by doing applies here. Aurubis is a place where you can learn a lot and put your knowledge into practice right away.
---
Are you inspired by Tibo's story and interested in being part of the team? Then check out the job opening for "Maintenance Electrician" and apply today!