Sustainability Management
At Aurubis, common values and rules serve as a guide for everyday business.
The Sustainability division reports directly to the Executive Board chairman. Sustainability Management serves as the interface between the headquarters and the sites and coordinates all of the processes related to this topic. It is also responsible for continuously reviewing and developing the Sustainability Strategy at the same time. In the process, Sustainability Management cooperates with the respective divisions and departments in the Aurubis Group and assists with the operative implementation of sustainability measures.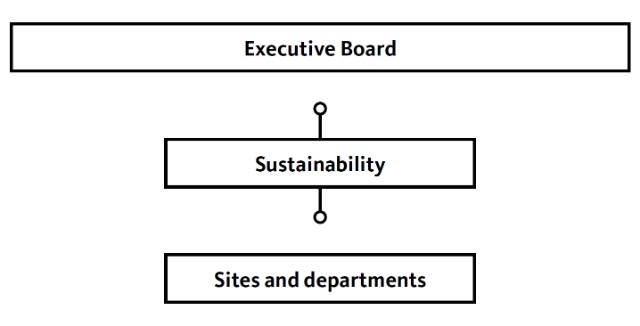 Responsible corporate governance requires common values and rules to point the way in everyday business. At Aurubis, the legal framework, corporate values, and internal policies ensure that our conduct is legally sound and that our communication with colleagues and business partners is fair and trusting. These guidelines also ensure a responsible attitude towards resources within our company. Aurubis' Code of Conduct prescribes correct conduct within the meaning of our responsible corporate governance to all of the employees across the Group.
Aurubis' active prevention principle is a basic component of responsible business activities. We act conscientiously in our operating business and are growing to a sensible and healthy extent. Both of these factors form the basis of our sustainable economic success and secure Aurubis' future. We integrate sustainable conduct and economic activities into the corporate culture – at the individual sites and across business processes.